Atlas Machine and Supply, Inc.
Atlas has a rich, long history dating back to the early 1900s. Over the years it has successfully faced a multitude of challenges, such as: the Great Depression and the Great Louisville Flood in the 1930s; the introduction of new industrial products and services over the decades; the opening of seven satellite facilities in the region; and the transition of the company's leadership over four generations of the Gimmel family. In appreciation of this strong and varied history, we invite you to review Atlas' some of the historical highlights below.
1906
Walter Chick, a timekeeper at the American Machine Company, in Louisville leaves his job and organizes a group to form Atlas Machine Company.
1907
Atlas Machine Company begins operations designing and manufacturing elevators.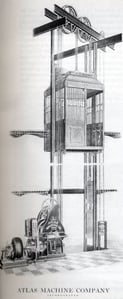 1909
Robert Gimmel joins Atlas as a design engineer.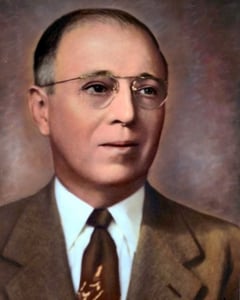 1915
After a devastating fire, Atlas shifts strategy and begins devoting its machining capabilities to rebuilding automobiles and automobile engines. Name changes to Atlas Motor Machine Shop.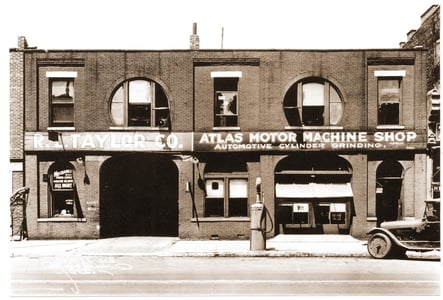 1925
Walter Chick dies, and the company is purchased by Robert Gimmel. Name changes to Atlas Auto Parts and Grinding Company, with a focus on auto parts sales, engine rebuilding, and cylinder and crankshaft grinding.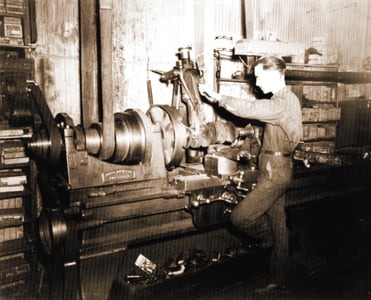 1930s
In the midst of the Great Depression, and later the Great Louisville Flood, the company survives because of the Gimmel family's philosophy of carrying minimal debt and reinvesting profits back into the company.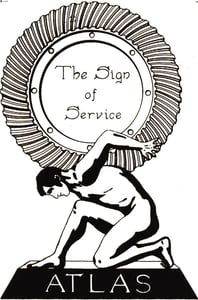 1933
Robert Gimmel's son, Richard (Dick) Gimmel Sr., joins the company as a parts runner and later works as a diesel mechanic, welder, and machinist.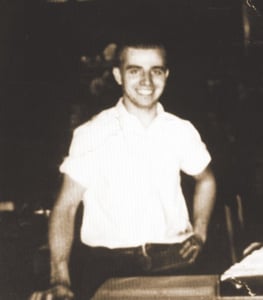 1939
Atlas expands its services beyond auto engine services and becomes a service dealer for air compressors.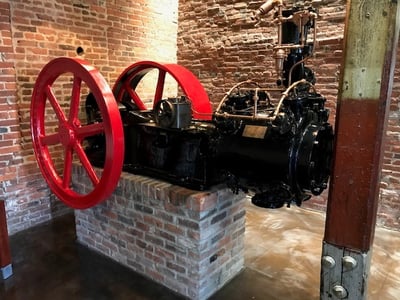 1948
Atlas builds and moves into its first facility owned by the company, on West Jefferson Street near downtown Louisville. The focus remains on auto parts sales, along with engine machining and grinding. Compressor service is expanded to include air rebuilding.
1958
Robert Gimmel dies and is succeeded by his son Richard Gimmel Sr. Auto parts sales are de-emphasized as the company begins to move its focus toward the rebuilding of heavy industrial, mining, and construction machinery and components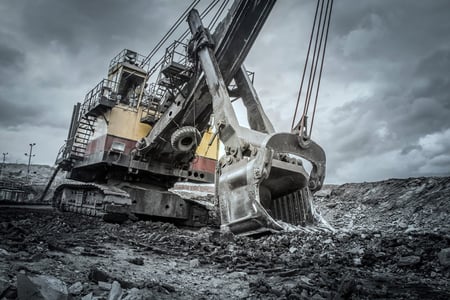 1964
Atlas builds an addition to its building on West Jefferson. To accommodate the steady growth of the company, two more expansions will follow in the years to come at the West Jefferson location.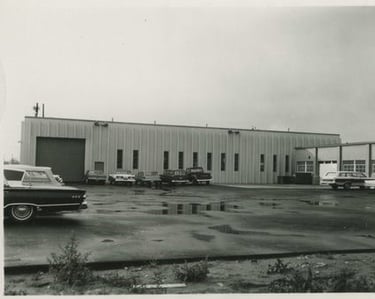 1977
Robert (Rob) Gimmel II joins the company and becomes president. Richard Gimmel Sr. is chairman.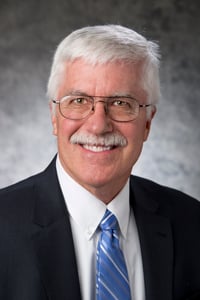 1984
Atlas expands its compressed air servicing and rebuilding to also include the sale of air systems.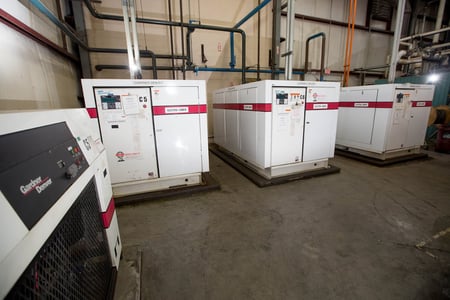 1985
Richard (Rich) Gimmel, Jr. joins Atlas and the company opens its first branch location in Cincinnati, Ohio. Just two years later, Atlas opens a second branch in Evansville, Indiana.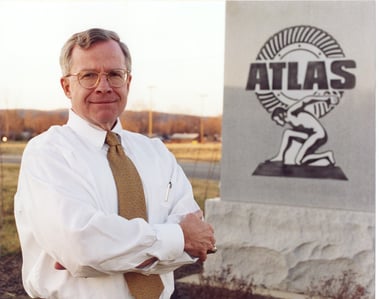 1999
Atlas moves its Louisville headquarters, along with distribution, service, and manufacturing operations, into a newly-constructed 100,000-sq. ft. facility in the Jefferson Riverport industrial park.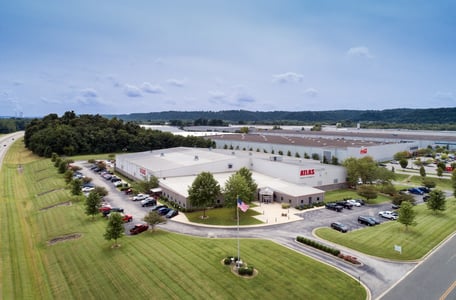 2005
Richard (Richie) Gimmel III joins the company full-time as a mechanical engineer. Atlas begins investing heavily in the expansion of its engineering capacities for both its machining/welding and compressed air operations.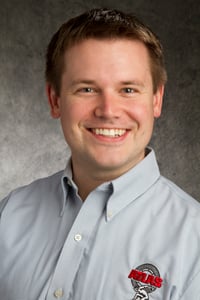 2006
Richard Gimmel Sr. dies in 2006. Later, Robert Gimmel II retires and Richard Gimmel Jr. becomes president and transitions into becoming the sole owner of the company.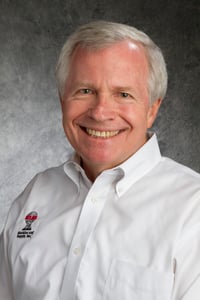 2007
Atlas celebrates its 100-year anniversary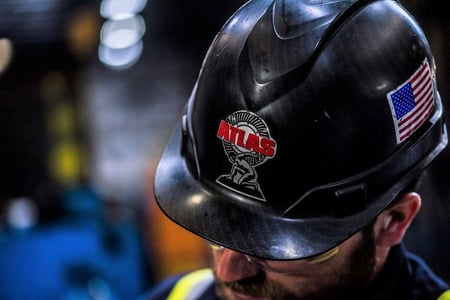 2011
Atlas establishes a Field Machining division to accommodate the increasing demand for its onsite services.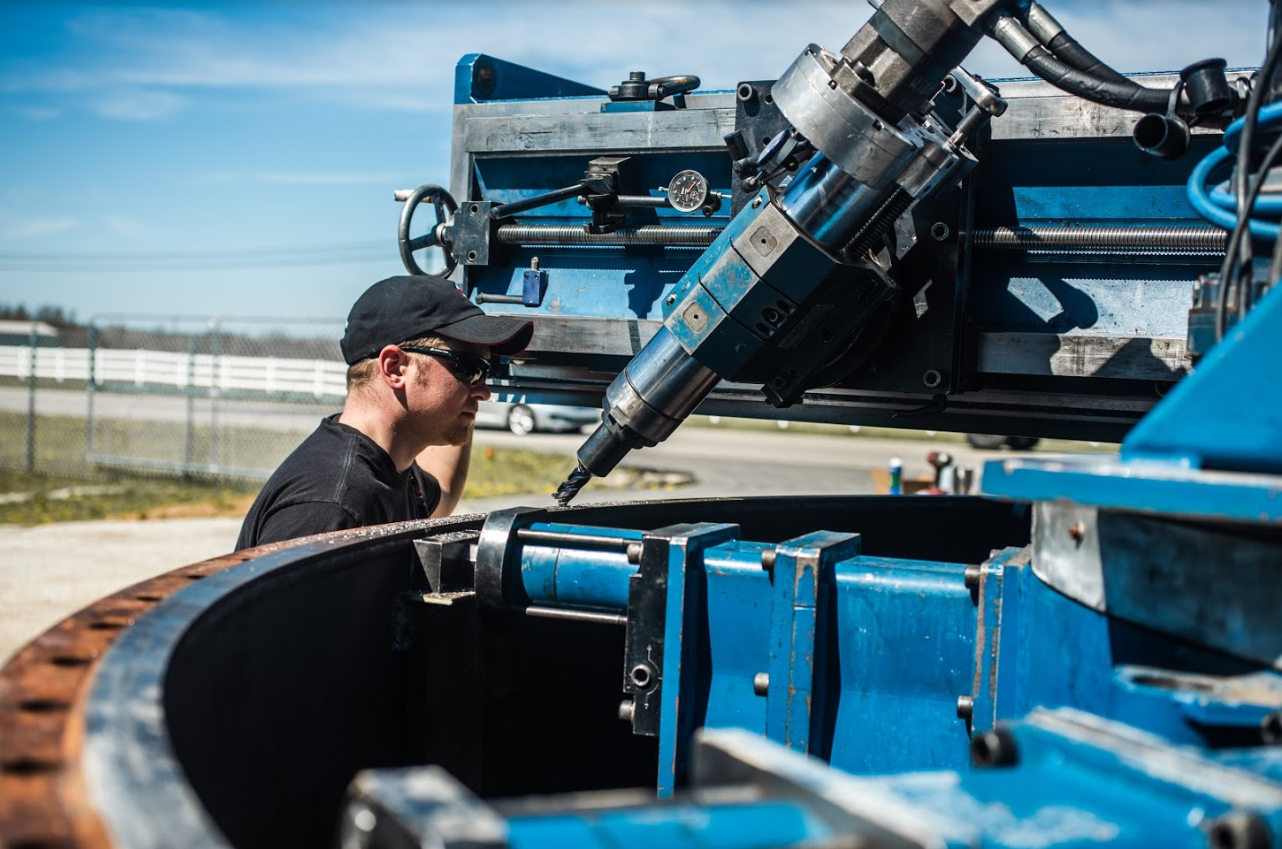 2013
Atlas unveils its custom-built, large capacity welding machine--the largest of its type in North America. Known internally as the Big Green Machine, it is capable of welding rolls weighing up to 62,000 lbs. and measuring up to 40 ft. long.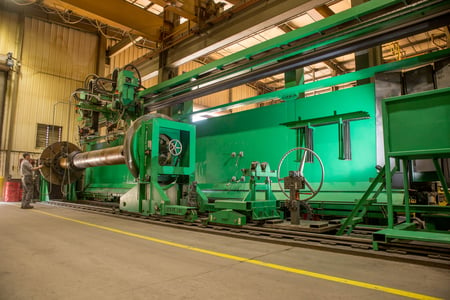 2014
Atlas opens a third branch location in Columbus, Ohio, and a fourth in Indianapolis, Indiana. Within the next few years, three more satellite locations are added in Tennessee and Kentucky.
2014
Richard Gimmel Jr. becomes chairman of Atlas. Richard Gimmel III becomes the fourth generation to lead the company's day-to-day operations as president. The company invests heavily in value-added engineering capabilities to support product differentiation in its machine shop and compressed air operations.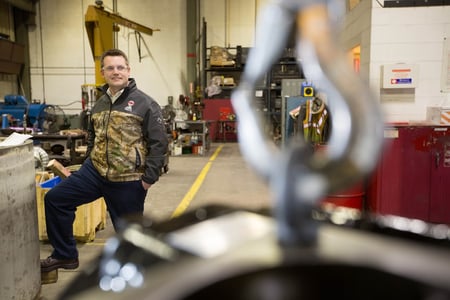 2016
Atlas establishes a new division for innovation and research within the company, known as the Corporate Development Group.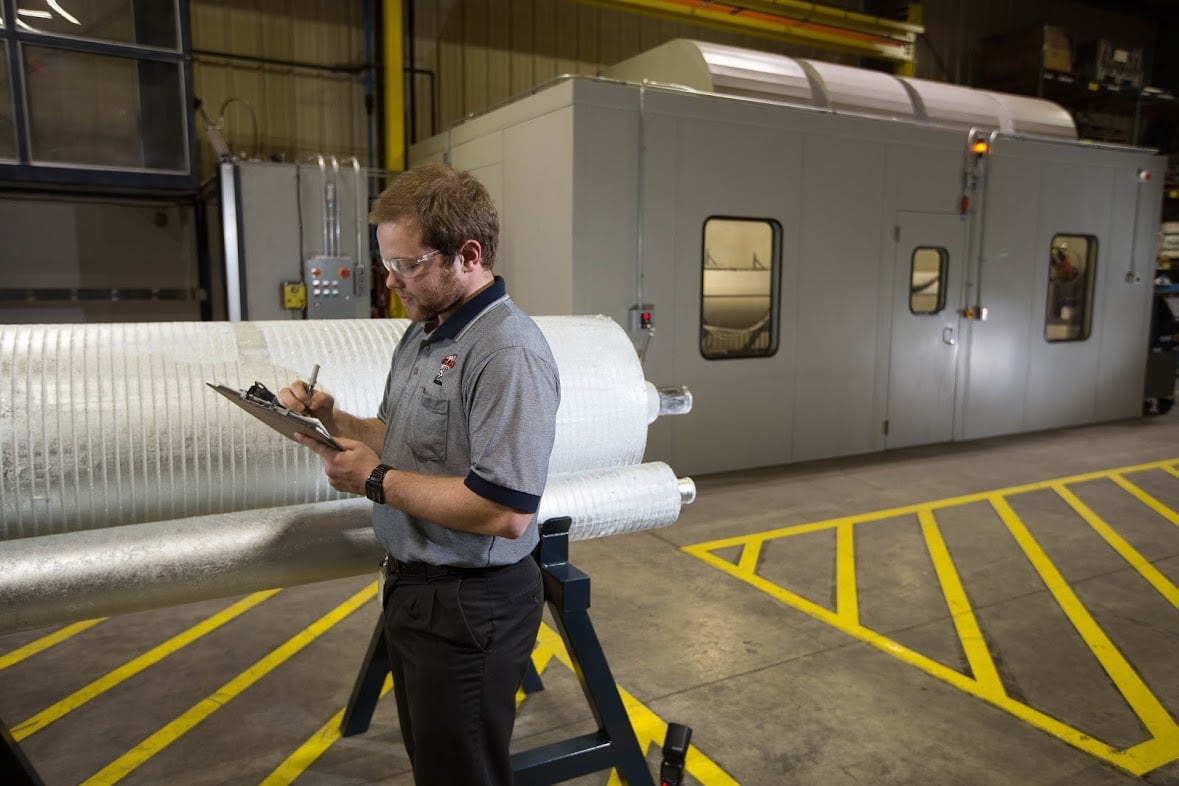 2018
Atlas named an exclusive distributor of Sullair compressed air systems and related products.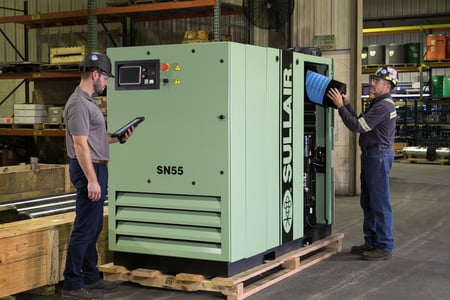 2019
Richard Gimmel, Jr. retires from the company and passes ownership of Atlas to the family's fourth generation.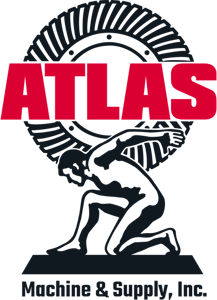 2020
Richard Gimmel III focuses on employee retention during COVID. Not a single employee lost their job due to the pandemic.