In-House Machining and Repair Solutions
In-House Machining and Repair Solutions
Atlas Machine and Supply specializes in responsive solutions that are completely turnkey and typically fall into three main categories: machine repair and rebuild, component performance improvement, or low-volume specialty manufacturing.
Our Kentucky facility houses one of the most comprehensive manufacturing and repair operations of its kind, with capabilities that include engineering, assembly/disassembly, machining, welding, grinding, thermal spray, metrology, balancing and more. In-house expertise in all of these areas, plus the expertise of numerous trusted partners with other specialty processes, affords Atlas the ability to tackle nearly any project, large or small.
Send our engineering team an inquiry or give us a call at 1-855-GO-ATLAS to quickly tap into our knowledge and recommended solutions.
Machine Repair and Rebuild Solutions
For over 100 years, repairing and rebuilding machinery has been Atlas' core competency. This not only requires the capability to perform a variety of repair techniques, but more importantly, a wealth of knowledge in machine design and a diverse understanding of their real-world applications.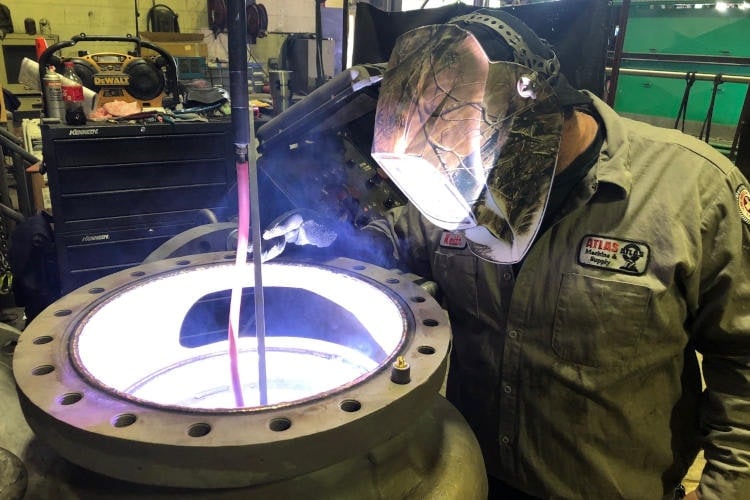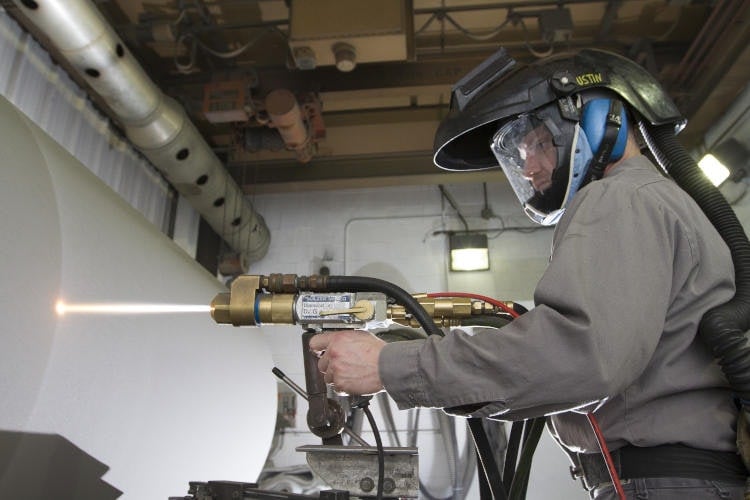 Performance Improvement Solutions
Buying an OEM replacement part does not always mean you'll get the best possible performance and repairing a part to OEM specifications only suggests you'll get the same lifespan as you did before. In many cases, Atlas can offer a design change that will notably increase performance or lifespan - either before a part is put into service, or as a step in our repair process.
Specialized Manufacturing Solutions
While Atlas is more widely known for our repair solutions, we do take on a significant number of manufacturing projects. Typically they are low-volume and medium- to large-scale, but we are always willing to make exceptions when it makes sense. The best suited manufacturing projects take advantage of our unique machinery and require expertise in more than one of our areas of specialty. See our array of capabilities.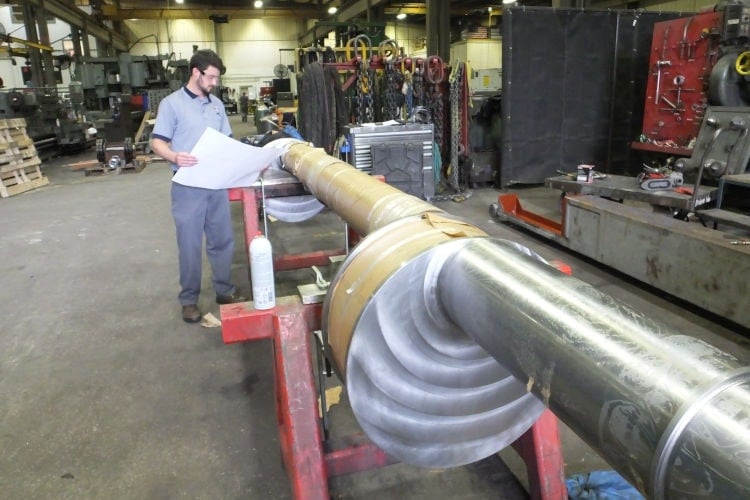 Machine Shop Locations
Atlas' corporate headquarters and flagship machine shop is located in Louisville, KY and our field machining team is based out of Harned, KY.