Machinist Apprenticeship Program
Become a Machinist
At Atlas Machine and Supply we focus on hiring the best machinist so we can handle the toughest jobs. Our apprenticeship program gives individuals the opportunity to develop a career as a skilled tradesperson.
If you pass some initial requirements, all you need is the ambition to learn through hands-on experience. Want to learn more? Fill out our short application below.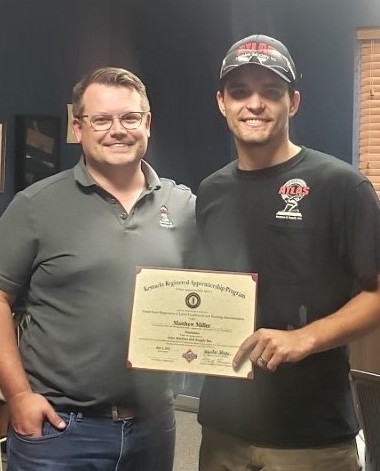 Apprenticeship Benefits
What are some benefits of our Atlas Machine Journeyman Machinist Apprenticeship Program?
· Get paid while you're going to school.
· Atlas Machine pays 100% for your 4 years of training.
· Earn a Journeyman Machinist Certificate that will certify your skills to the world.
· Graduate DEBT-FREE making a great income compared to someone else with thousands of dollars in college student loan debt. (And hoping they can get a job to pay it back.)
Apply for a Machinist Apprenticeship
Journeyman Machinist
Q. What is a Journeyman Machinist?
A. A Journeyman Machinist is someone who has completed a 4-year Machinist Apprenticeship Program. Once you have obtained this certification, you have demonstrated and proven your skills to successfully perform a variety of duties in the machining & metalworking industry.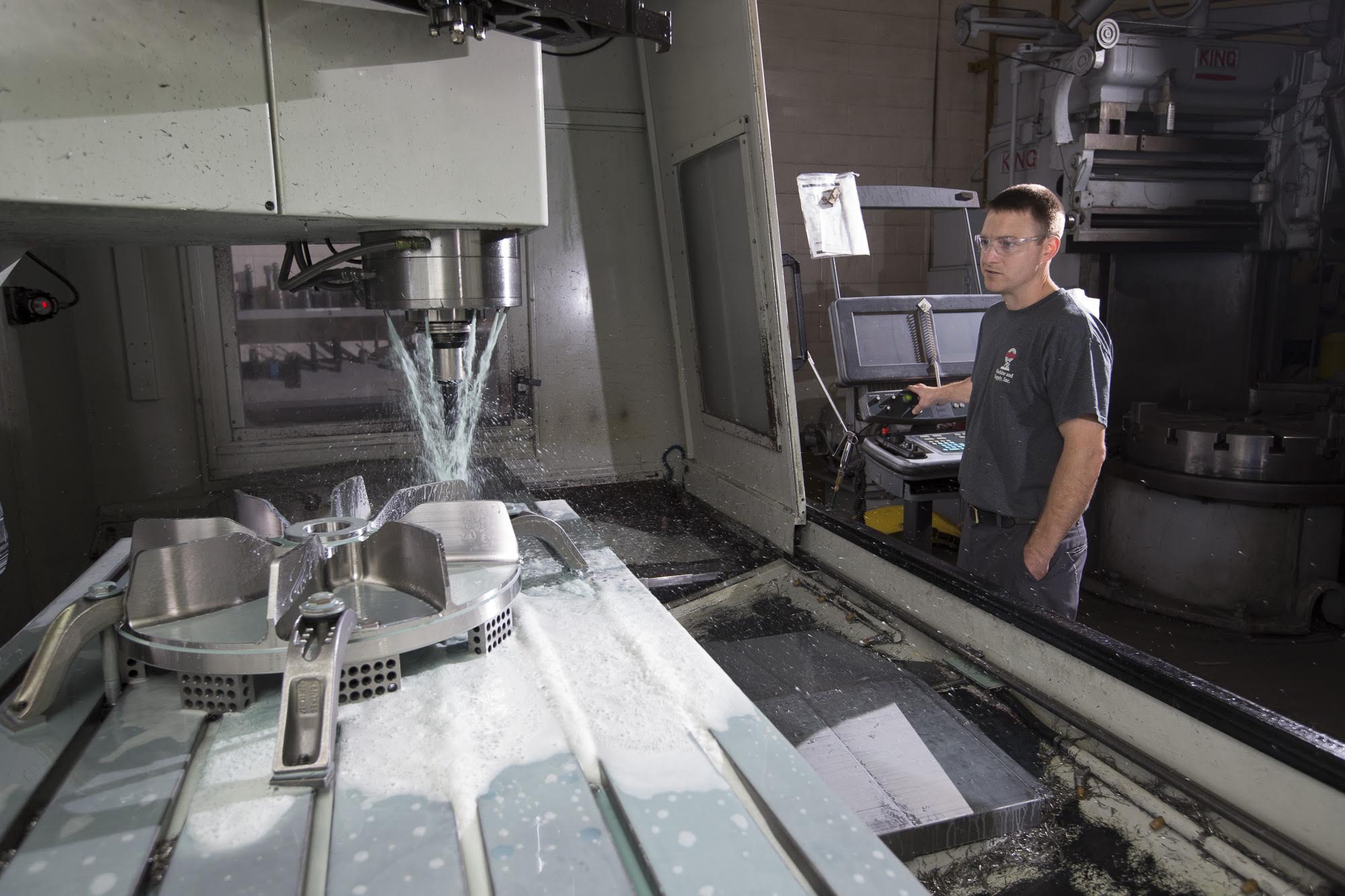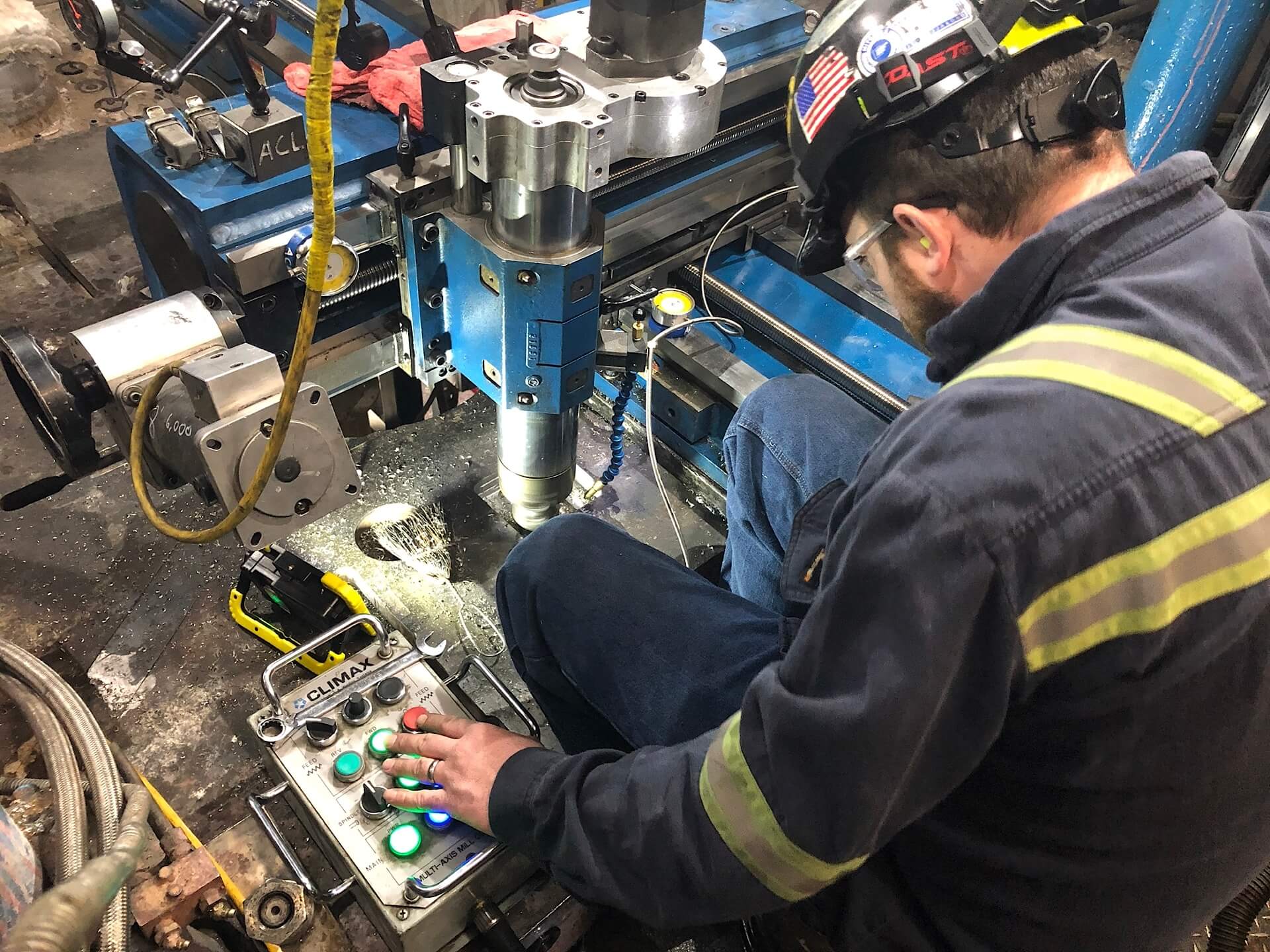 Q. Will becoming certified as a Journeyman Machinist provide me with a growing, in-demand, and highly paid career?
A. Yes! All over the country and around the world, Machinists help keep companies running. Without Machinist, who would make new parts when something breaks? Who would have the skills and precision methods to repair something like a shaft that provides your home with electricity every day? As far as growth, the more experience that you gain as a Machinist, the more valuable you become to the world. You may progress from using traditional manual machines, to training & using CNC machines, even possibly advancing into an Engineering type of position if you desire. Companies are constantly seeking experienced and professional Machinists to hire. There are thousands of positions available all over the country every single day. In regard to a highly paid career, it is not uncommon for a Journeyman Machinist to make a six-figure income!
Q. What type of work does a Journeyman Machinist do on a daily basis?
A. As a Machinist, you will operate various machines such as lathes, mills, drill presses, etc. along with various precision hand tools. Some of these machines will be traditional manual machines while others may be Computer Numerically Controlled (CNC) machines that use the latest technology. A Machinist uses all of these to perform the work required to repair equipment, modify an existing component, or make new parts.