America's #1 Choice In On-Site Machining & Repair
Atlas Machine's on-site field machining and repair division outshines competitors by offering reliable schedules, pricing with minimum change orders, meeting deadlines by adding manpower or technology, and delivering creative and technical solutions for complex projects all around the world.
Whether it's a planned maintenance project or an emergency repair, our on-site machining and repair division is equipped with the tools and expertise needed to get the job done right at your location. We're here when you need us most. Eliminate lost production time with much less downtime. Get up and running in no time, with 1-855-4UPTIME!
Atlas Field Machining Technicians are ready to provide
emergency repairs when you need them most.
Atlas Machine's on-site field machining services include milling, turning, flange facing, line boring, drilling, threading, welding, high-precision measuring, and more!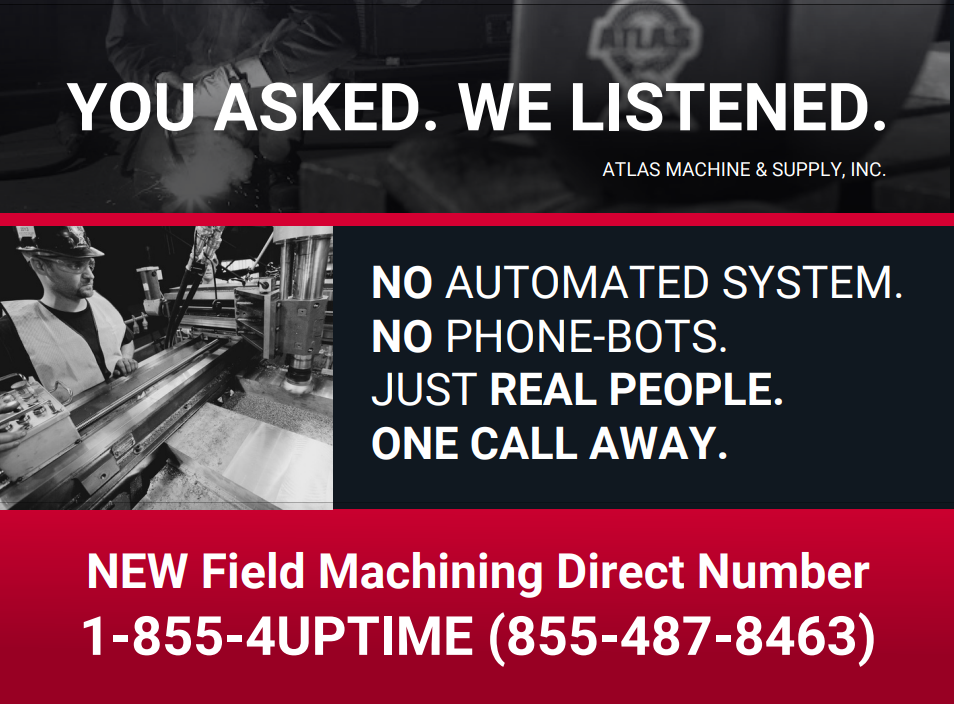 We Bring the Solution to You
It is not always practical to bring the project to the Atlas shop. In that case, we're always prepared to bring the Atlas shop to you. Atlas Machine's on-site machining and repair division can tackle any project at your site, anywhere in the world, with our team of engineers and skilled field machinists, welders, mechanics, and metrologists.
With an incredible array of experience and an extensive equipment list, our capabilities are limited only by our imagination. Read more about our capabilities and previous projects below, but be sure to contact our engineering team to learn how we would handle your project specifically.
Send our engineering team an inquiry or give us a call at 1-855-4UPTIME (855-487-8463) to quickly tap into our knowledge and recommended solutions.
Portable High-Precision Measurement (Metrology) Services
On-Site Machining and Repair
On-site machining and repair is an important service for various industries such as aerospace, aggregate, automotive, aluminum, chemical, steel, power generation and numerous other manufacturing, where downtime can be costly, and efficiency is critical.
Choosing the right on-site team can be vital as well. Regardless if your located here in the United States or overseas, it's always important to work with an on-site team like Atlas Machine that has the expertise and experience to navigate the complexities of domestic and international projects.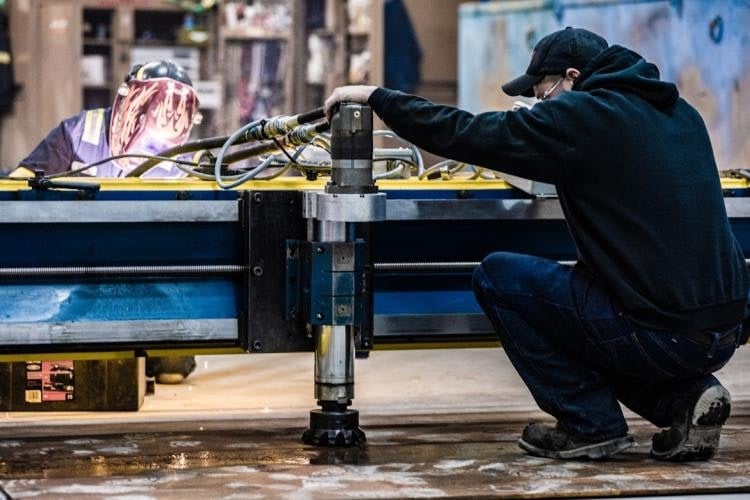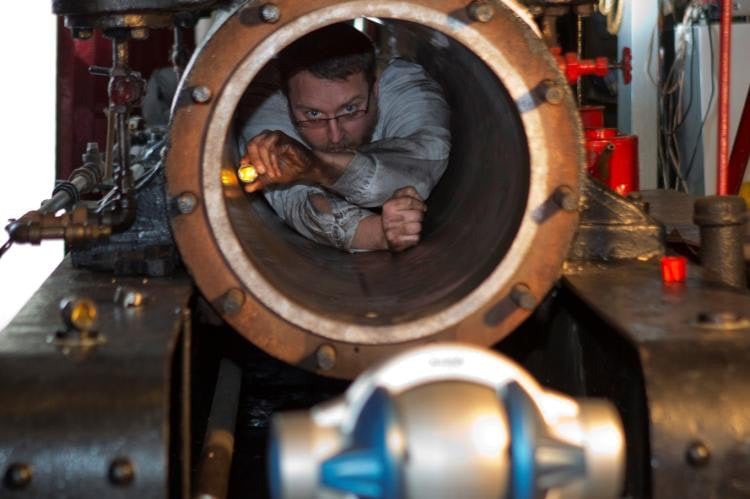 Portable High-Precision Measurements (Metrology)
Atlas Machine's on-site machining and repair division uses portable state-of-the-art measurement instruments that can be brought to the client's worksite. Our highly skilled technicians can provide accurate and reliable measurement data that can be used to ensure that your equipment meets the required specifications and quality standards.
Custom On-Site Solutions
Sometimes, despite the flexibility of our equipment, a project requires a custom mounting fixture, attachment, or even an entirely new machine design. Atlas Machine's on-site machining and repair division can offer you a turn-key experience, no matter the situation, with the support of our engineering team and the backing of our in-house machine shop operations.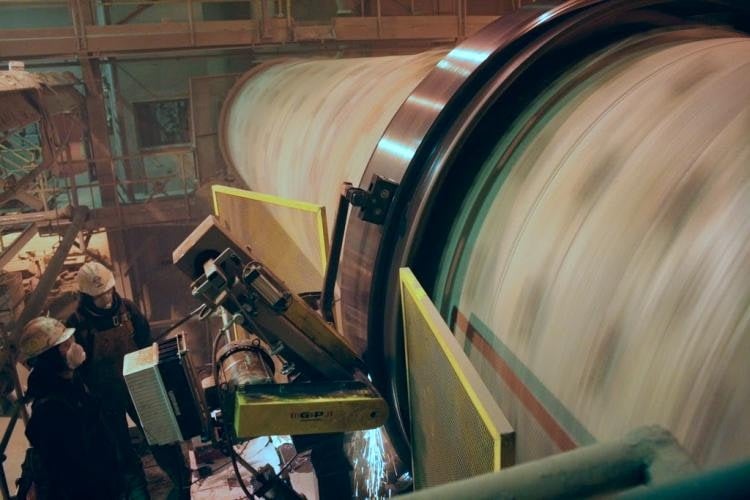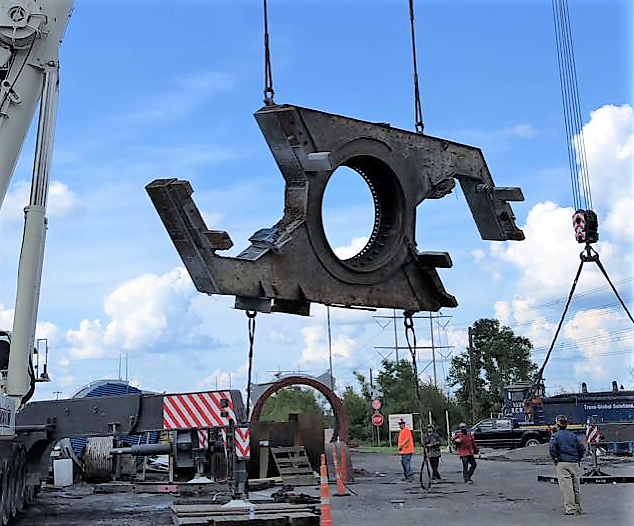 A sudden major breakdown at a U.S. steel mill reduced its production by 50%--potentially costing the mill hundreds of thousands of dollars in lost..