Experts In Compressed Air Solutions
Atlas provides Compressed Air systems, parts, rentals and service.
For more than 50 years, Sullair has been on the leading edge of compressed air solutions. They were one of the first Compressed air distributors to develop rotary screw technology within their air compressors. As the industry of compressed air perpetuates, Sullair remains at the forefront with innovative air compressors that are built to last.
Sullair was founded in Michigan City, Indiana in 1965 and has since expanded to serve customers in every corner of the globe. Sullair has offices in manufacturing facilities in the United States– all ISO 9001 certified to ensure the highest quality standards in manufacturing.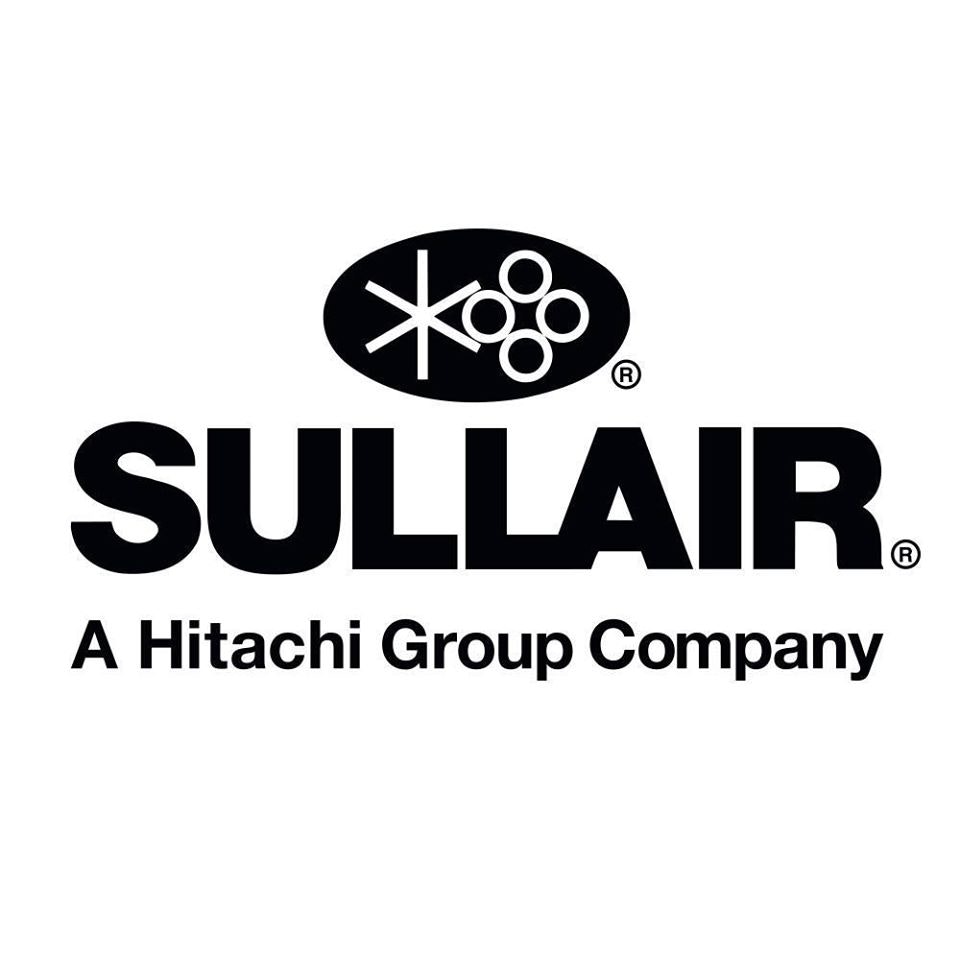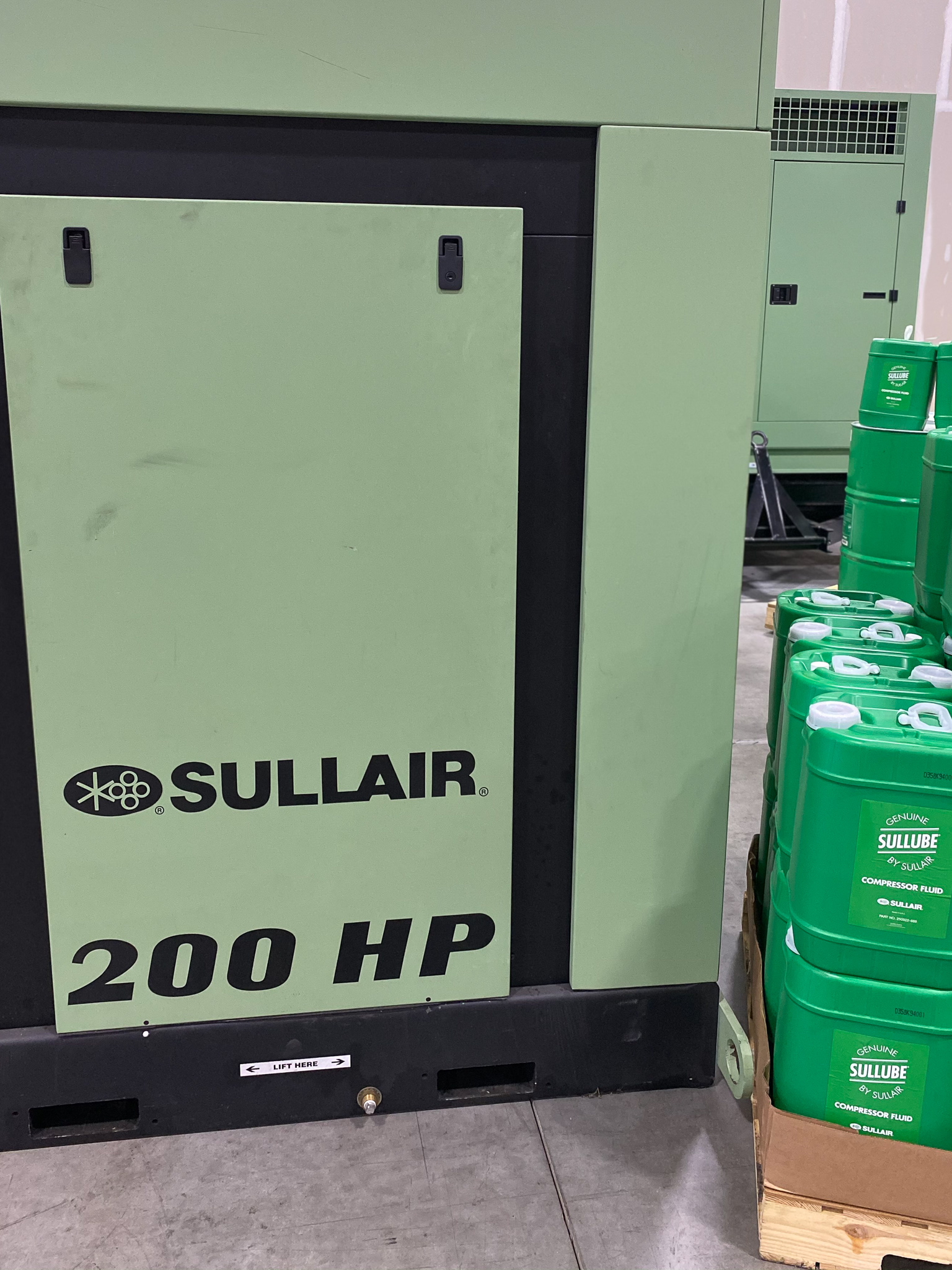 Air Compressor Products
Atlas Machine and Supply's strong partnership with Sullair gives customers ample access to quality products. Their history gives customers the legacy of success with other partners such as Ztechnique, Parker and many more. All compressor product needs can be found here.
Air Compressor Parts
Factory-trained technicians in Kentucky, Indiana, Ohio and Tennessee. The only factory-recognized service of Sullair equipment in the region. Service of compressed air systems regardless of manufacturer. Parts sourced from any OEM, including Gardner Denver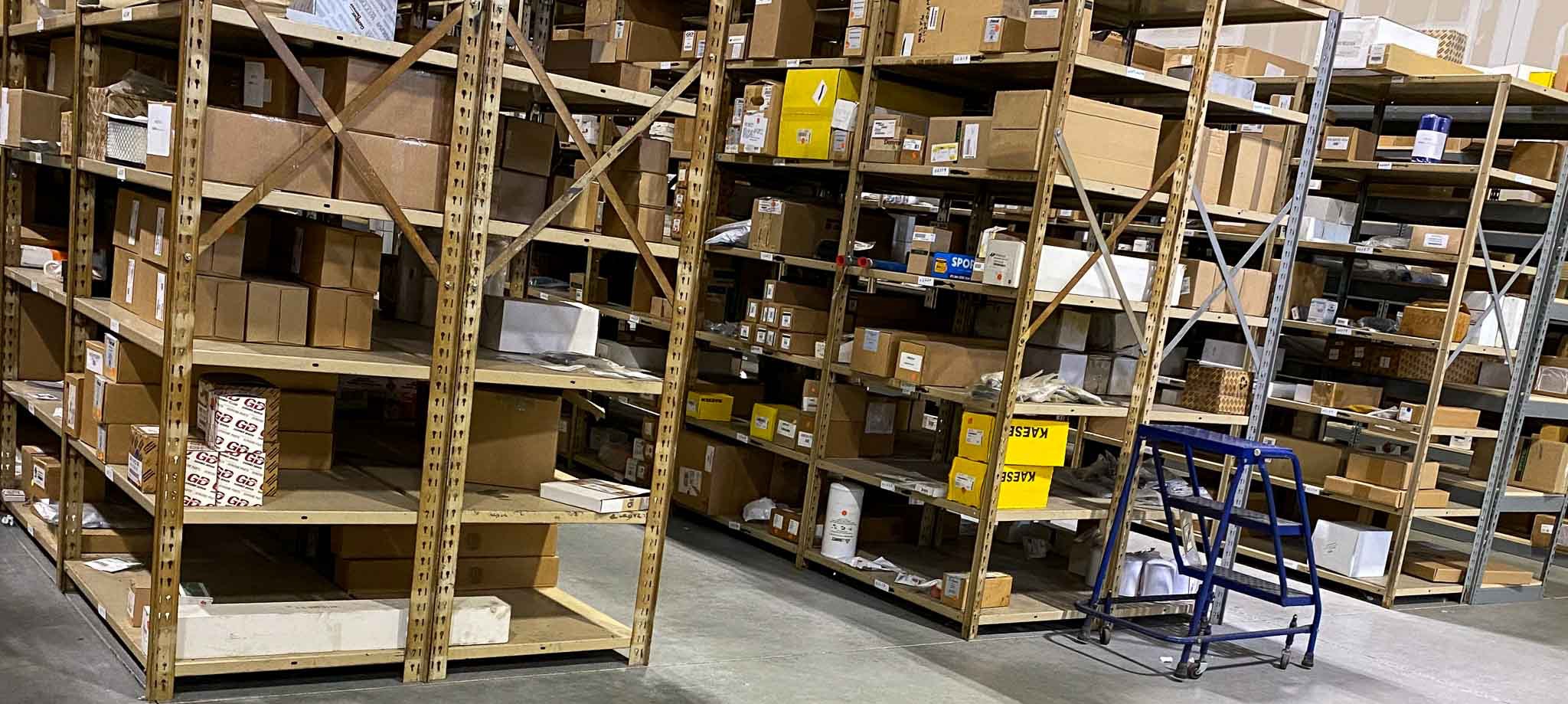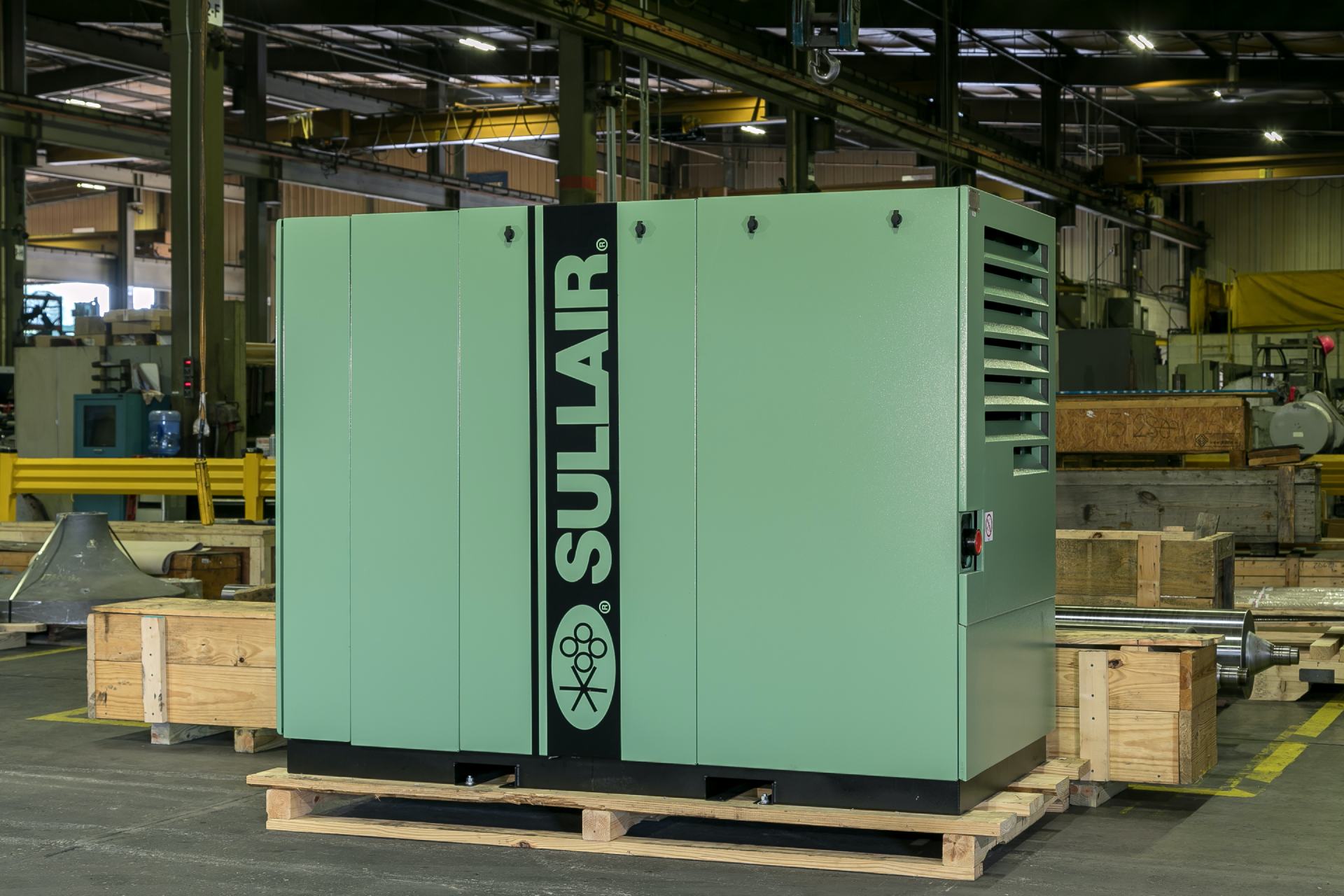 Air Compressor Rentals
We have a wide variety of equipment available to get you back on the Job! Our Rental division specializes in full compressor systems and Air dryer filtrations systems.
Air Compressor Service
Atlas offers a high level of expertise and service, such as:
Atlas Control Energy Solutions
Save energy and money with Atlas Control Energy Solutions (ACES)
Remote monitoring capabilities
Energy rebates available
Compressed Air Energy Audits
Energy savings
Review/optimization of air systems
Compressed Air System Design and Troubleshooting
Design of efficient systems to meet needs
On staff D.O.E. Certified Airmaster Specialist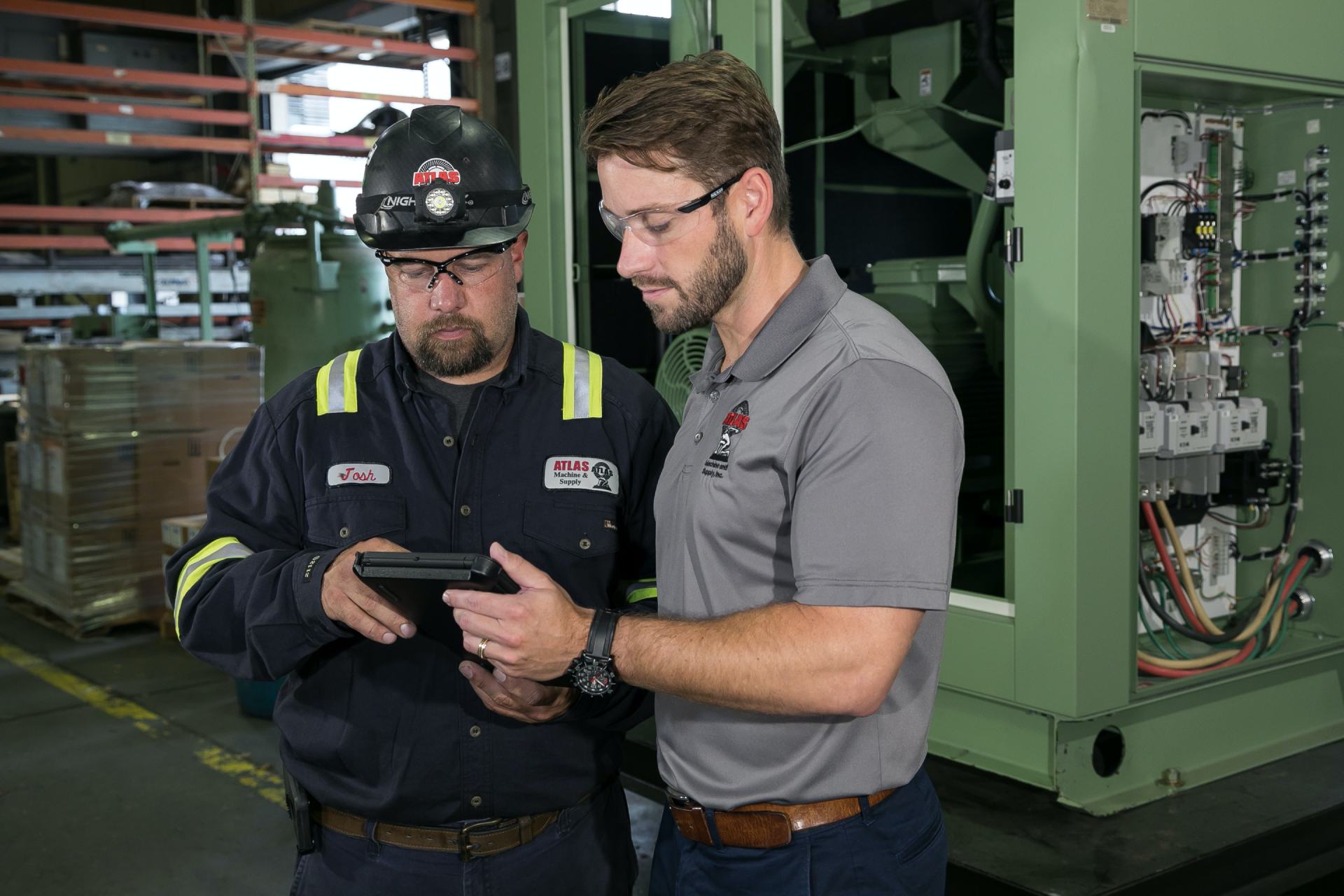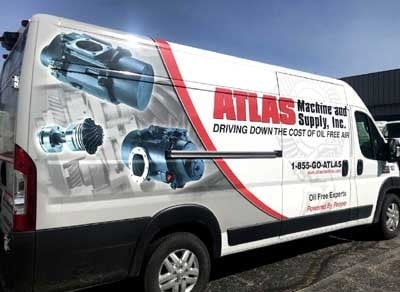 Oil-Free Solutions
Ztechnique supply replacement new and refurbished Atlas Copco free compression stages for equipment such as ZA ZR ZT ZE Atlas Copco models.
Our long history of producing air ends for these manufacturers oil free compressors has resulted in thousands of Ztechnique alternative air ends working in factories all over the World