Do you have extra-large parts that need to be welded?
In today's manufacturing environment, we understand that you have to make daily critical decisions with your worn or broken parts.
"
Should I have a new part made or can I have this repaired?
"
When it comes to making these challenging decisions, you can count on Atlas Machine to help you with the best solution in these situations. When the best solution is to repair your worn or broken parts, Atlas Machine has the expertise and capability to weld, apply hard facing, or braze repair your part with our skilled team of welding experts. Over our 114 year history, we have seen thousands of variations in part sizes, designs, and materials for hundreds of industries that needed repair. We have successfully weld repaired parts such as coal pulverizer shafts, driveshafts, cement plant rollers, tie bars, table rolls, pump shafts, fan shafts, etc. just to name a few.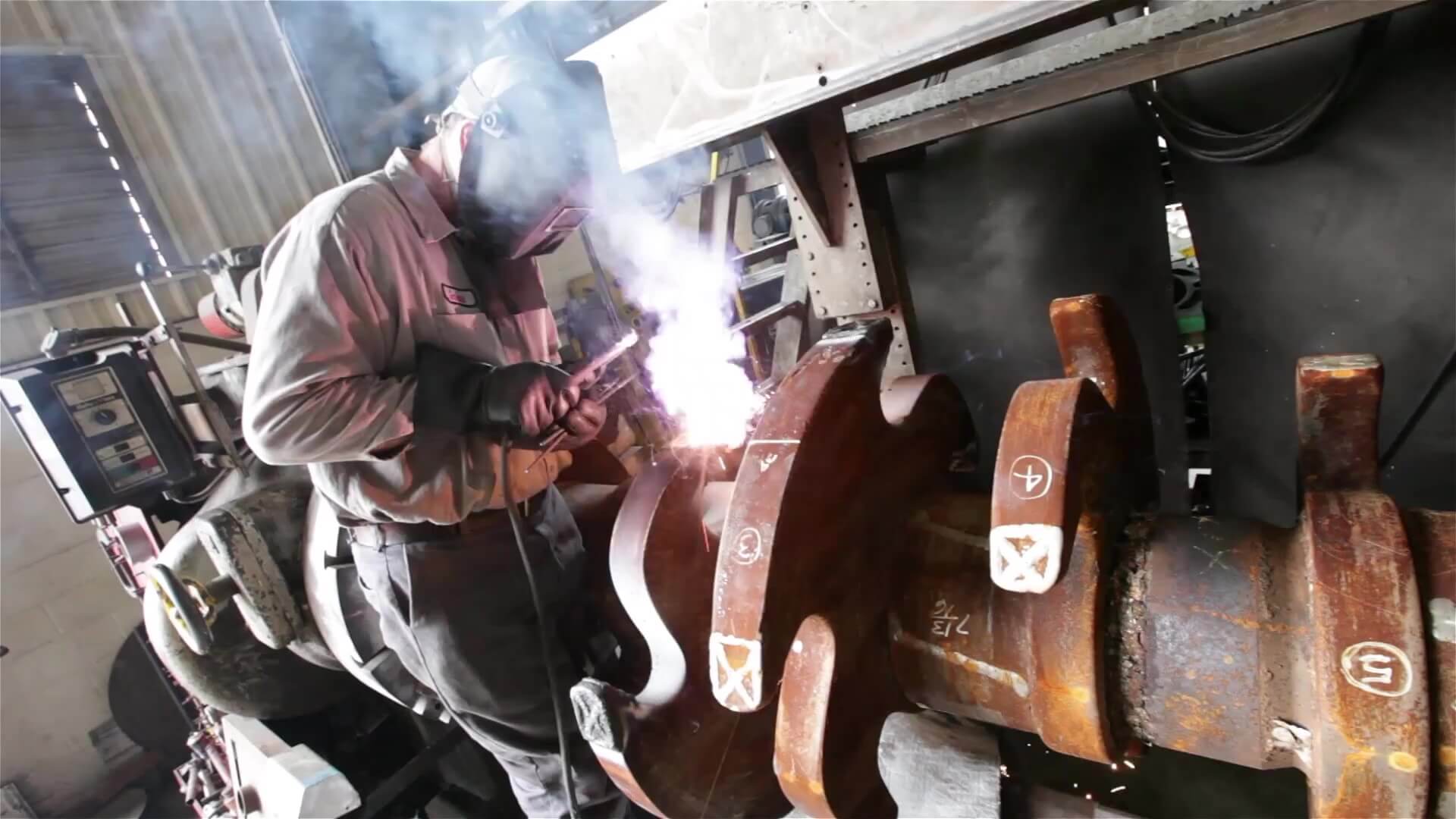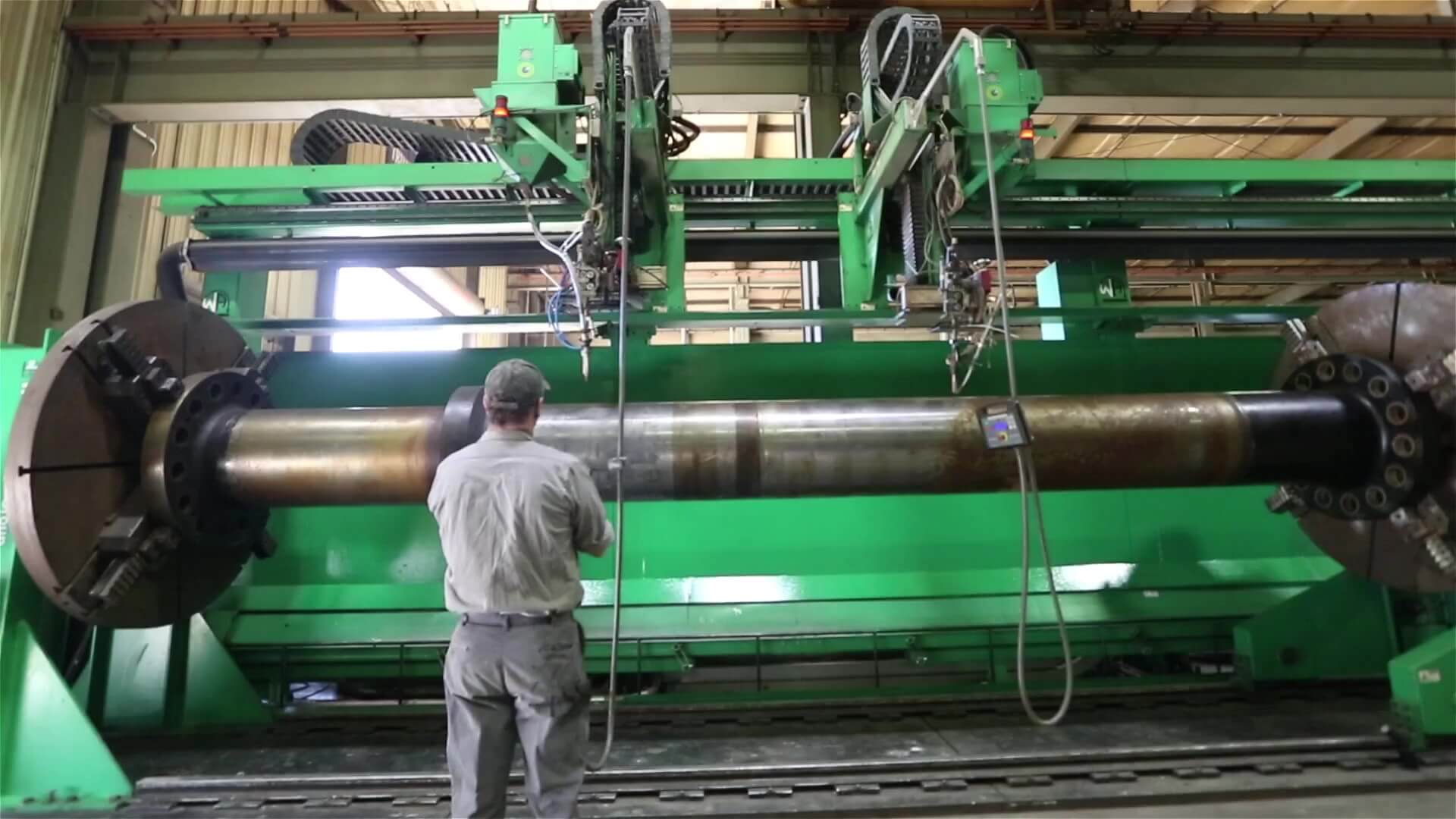 Large Part Welding Capabilities Overview
Welding, Fabricating, and Hard Facing Equipment
10" diameter (31" over the carriage) x 135" between centers
48" diameter (71" over the carriage) x 248" between centers
72" diameter (72" over the carriage) x 282" between centers
80" diameter (120" over the carriage) x 456" between centers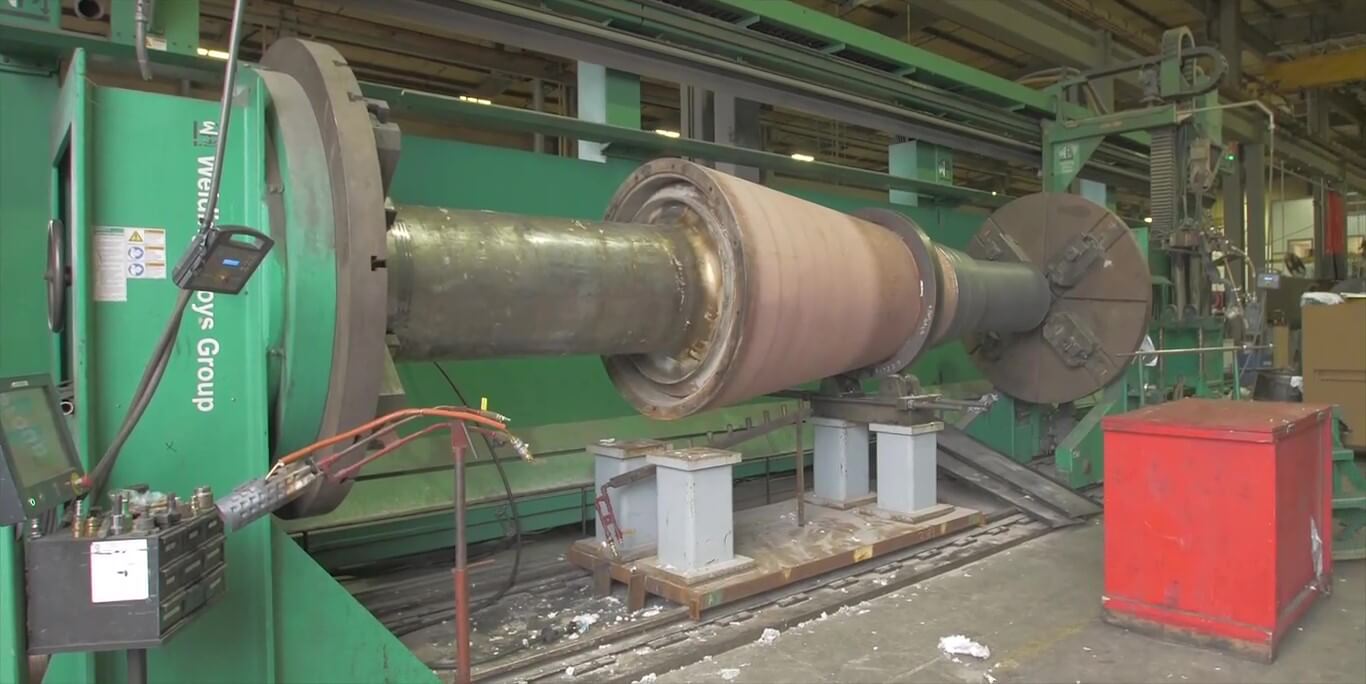 Misc. Welding Equipment
Heliarc and Tig Welding Machines
Conventional Arc Welders
Bore Welder (Capacity: 7/8" I.D. Min. to 27" I.D. Max x 72" depth)
Mini-CNC Burn Table: 4' x 8' (portable capabilities)
Stress Relieving Furnace: 20' x 8' x 8' (w/ 40 Ton Capacity) up to 2000 degrees F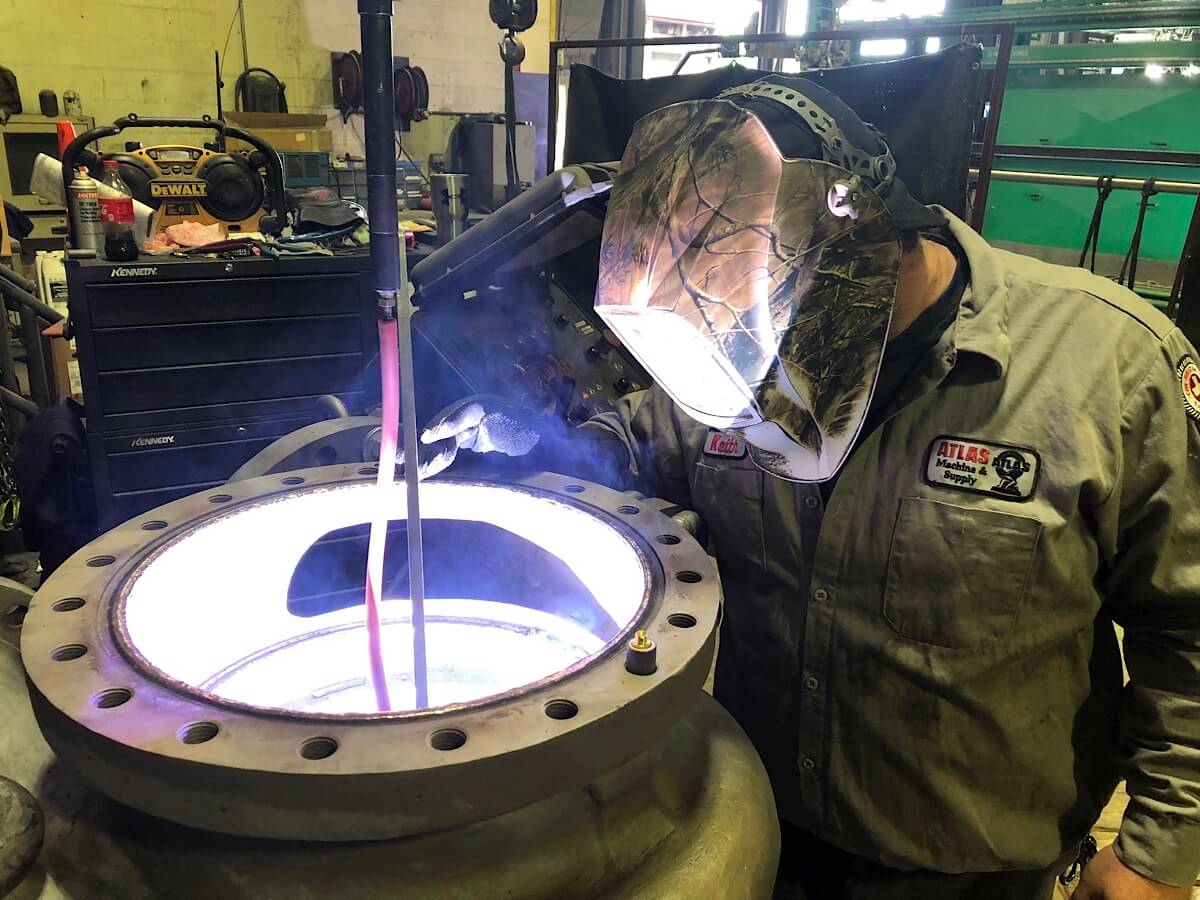 We are Large Welding Experts
Our shop contains some of the largest and most diverse welding equipment in the Midwest. Our welding equipment ranges from one of the Largest Subarc Welders in North America that can weld 80" diameters to our 40 Ton Capacity Stress Relieving Furnace. Do you have a broken carbon steel Tie Bar that needs a stub welded on and finished machined back to OEM specs? Or maybe a cracked base on your cast iron Pay Off Stand that needs a braze repair in your wire manufacturing plant? Don't worry, that's why we are here. Atlas Machine has the tools, equipment, and decades of industrial repair knowledge to weld, apply hardfacing, or braze repair your large parts.
Contact us today to discuss your large part welding needs.