Get OEM Quality Oil-Free Parts
An oil-free, compressed air partner

Driving down the cost of oil free air
Atlas Machine has partnered with Z Technique of the United Kingdom to help drive the initiative of lowering the compressed air costs of our oil free customers. This partnership named Atlas Machine the North American Master Distributor for all non-OEM parts and products, including New and Refurbished Elements for oil free rotary screw air compressors. These Low- and High-Pressure Elements along with a full line of parts and service kits are in stock at one of our 7 regional warehouses covering most major oil free brands.
Ztechnique
A Proud Oil-Free Partner
Elements
If you require a quotation for any of our Ztechnique spare parts or genuine spares for Atlas Copco equipment, request a quote below.
Service Kits
Atlas' oil-free capabilities include Ztechnique which provides a wide range of OEM and NON-OEM replacement spare parts for air compressors and dryers. Additionally, our relationship offers an extensive range of service kit options for the Major Manufacturers of compressors. Ztechnique kits are a direct replacement for the OEM. Matching quality and bill of materials like for like.
Ztechnique can provide service kits for the relevant 2000, 4000, 8000 & 16000 Hour service schedule parameters set by the OEM.
KAESER - BOGE- ATLAS COPCO - ALMIG - INGERSOLL RAND - FS ELLIOTT
Become an aftermarket reseller with Atas Machine and Supply and Ztechnique !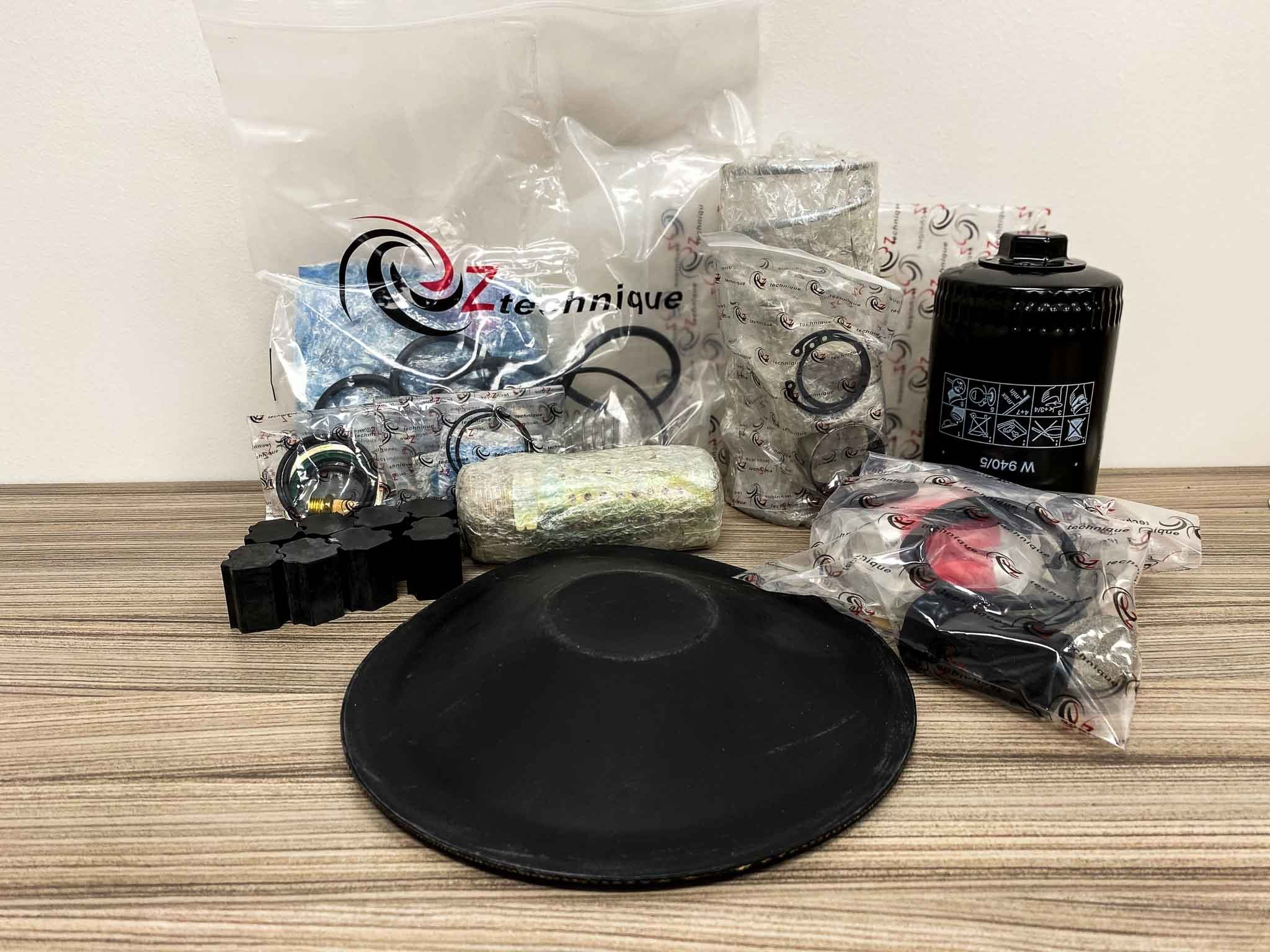 Service Kits
Contact Us
We can easily provide oil-free service, parts, and products.