Find the Right Vacuum Pump for You
Vacuum Pumps
Just like your compressed air needs, Atlas Machine and Supply, Inc. is an expert in providing solutions for all of your facility's vacuum issues. Atlas has partnered with the top vacuum equipment manufacturers in the country and offers a wide range of solutions through a broad product range and unmatched technical expertise. FINDING THE RIGHT PUMP FOR YOU Atlas Machine and Supply's unique solutions-based approach guarantees that our customers receive the best product solution for their application.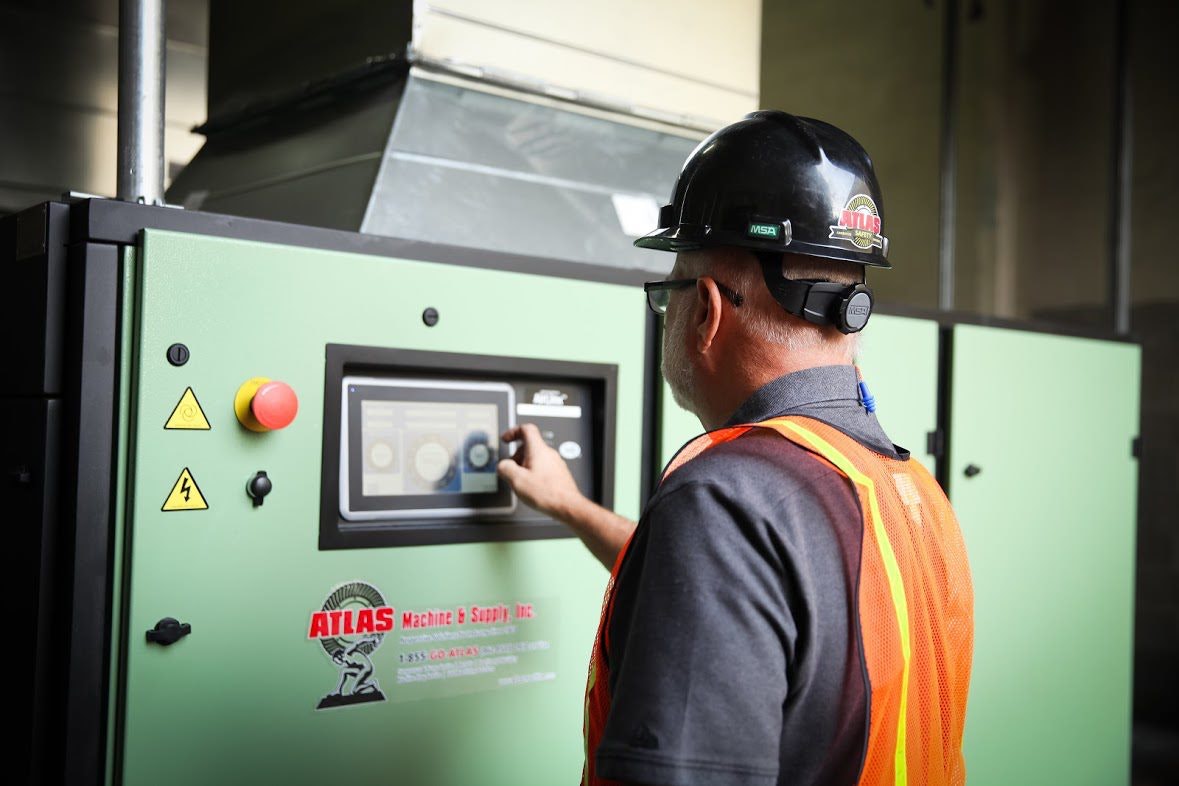 Sullair VS Series Vacuum Pumps
Capacities from 430 to 630 acfm (12.18 to 17.84 m3/min)
High efficiency air-fluid separator
High pressure shut-down switch
ODP Premium Efficient Motor
NEMA 12 Standard w/ Sequencing Option
Enclosed & Unenclosed Models
Instrumentation and monitoring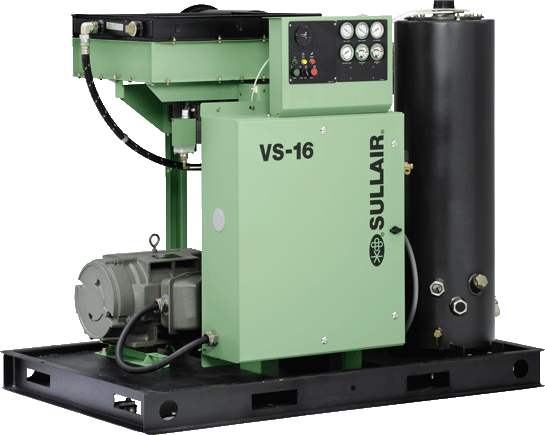 Power
5 – 200 hp
3.7 – 145 kW
Dekker Vmax Vacuum Pumps
550 CFM, 40 HP
RETURN ON INVESTMENT: All Vmax systems are available with Variable Frequency Drive (VFD) option: control of power consumption, current inrush, vacuum, cost and ROI.
WARRANTY: The Vmax system is the only system on the market offering a 3-year warranty. All custom-engineered systems offer a 1-year warranty
EFFICIENCY: DEKKER's patented DX-5 and DX-7 separators eliminate oil carry-over concerns and ensure the cleanest environment.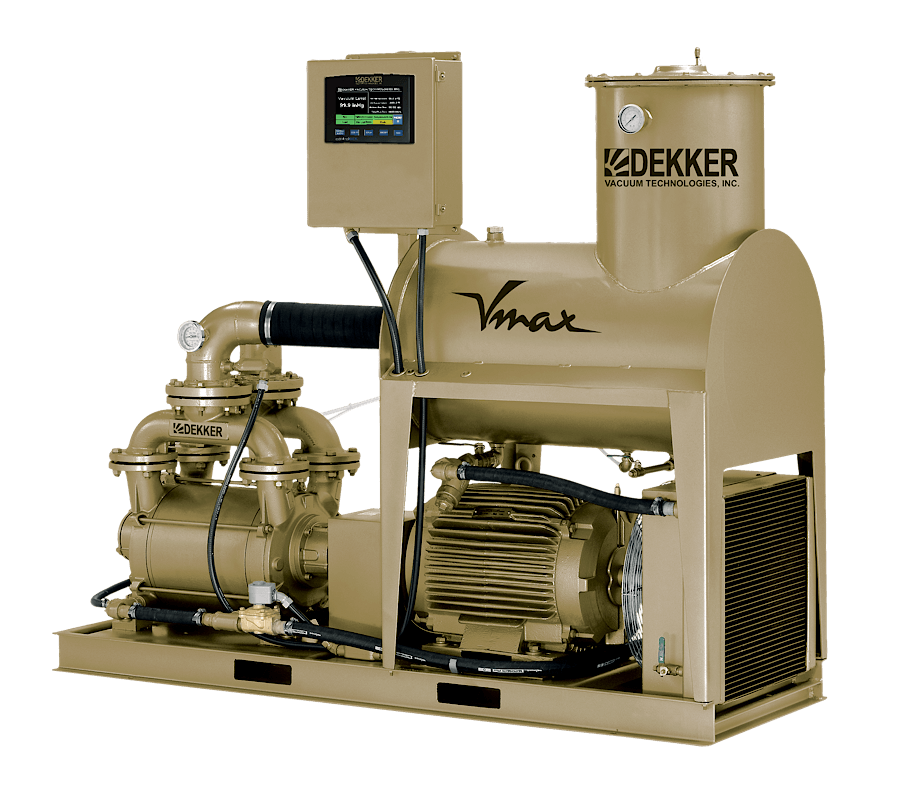 Power
35 - 100 hp
2.2 - 75 kW