Liquid Ring Pumps and More
Dekker Solutions
Dekker Vacuum Technologies, based in Michigan City, Indiana, is an industry leader in the manufacturing of tough and reliable vacuum solutions. The vacuum solutions designed and built at Dekker play a critical role in the demanding manufacturing processes like those in woodworking, food processing, medical, plastics and power generation. Backed by service and support you can always count on, Dekker's desire to exceed expectations is built into every vacuum product and is easily recognizable in the service and support after the sale. Dekker Vacuum Technology employees are proud to have earned the reputation of being – Dedicated. Dependable. Dynamic. Dekker.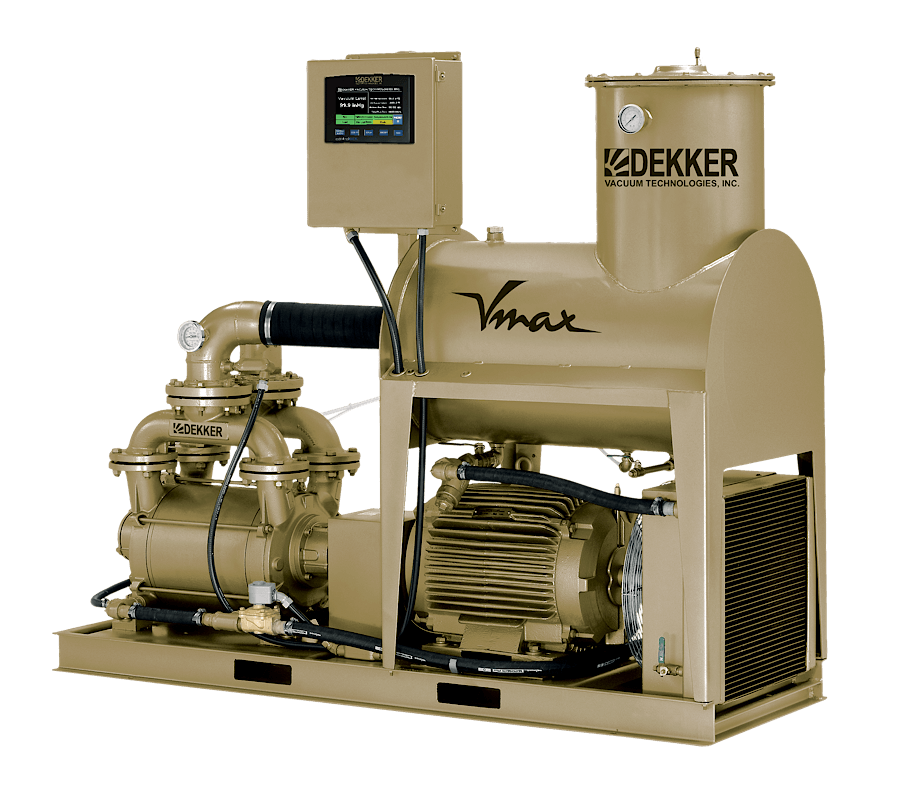 TITAN LIQUID RING VACUUM PUMPS & COMPRESSORS
The Dekker Titan Liquid Ring Pumps series features a variable discharge port design, this port automatically adjusts to the internal compression ratio. It offers maximum efficiency with a single stage design. The vacuum pump registers levels up to 29" HgV. These pumps offer high volumetric efficiency with 50% less seal liquid requirement.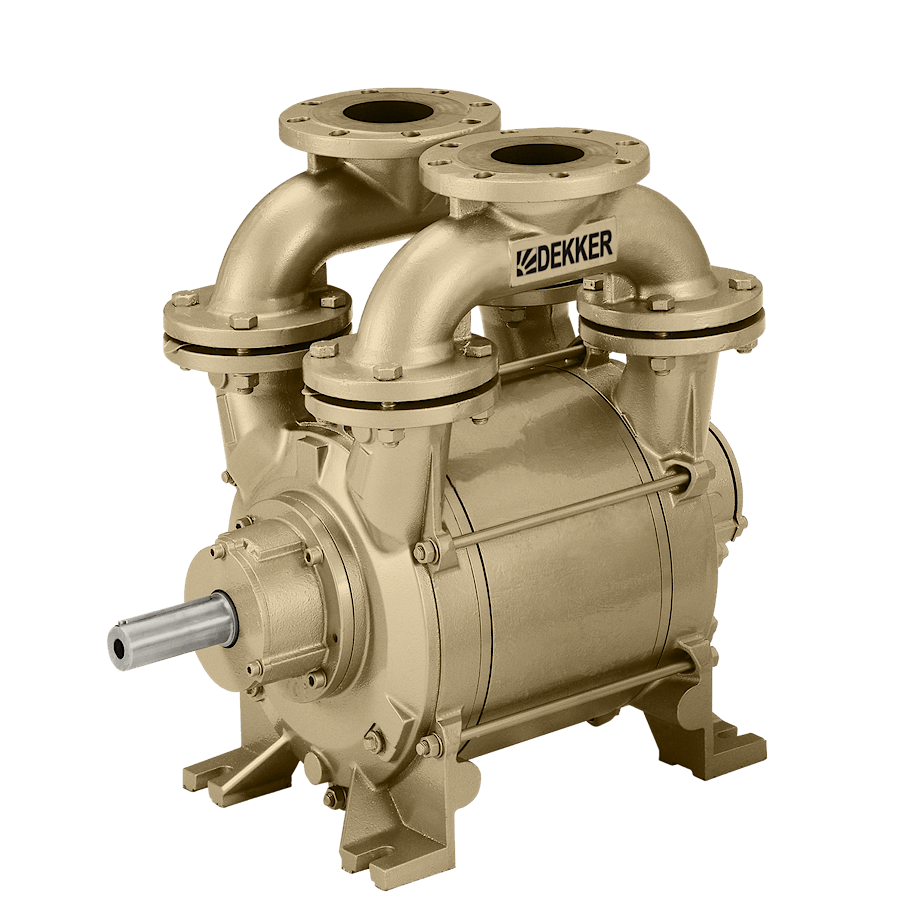 HULLVAC ROTARY PISTON VACUUM PUMPS
Offered as a single or two-stage model, the Dekker HullVac Rotary Piston Vacuum Pumps are expertly engineered for reliability and longer lifecycles. With great performance, low maintenance, and ease of use, these pumps are built for the toughest industrial environment. The HullVac line is affordable and can save money on energy costs with their efficient design.
VMAX OIL SEALED LIQUID RING VACUUM PUMP SYSTEMS
Built for the most demanding applications that require consistent and reliable vacuum pressure, the Dekker Vmax line of vacuum pump systems offers a range of 35-5400 CFM. The rugged high-quality design eliminates the use of water and offers years of trouble-free operation. The system has an extremely low operating noise level and features continuous operation over the full vacuum range without overheating. The Vmax is a compact design that offers low power consumption.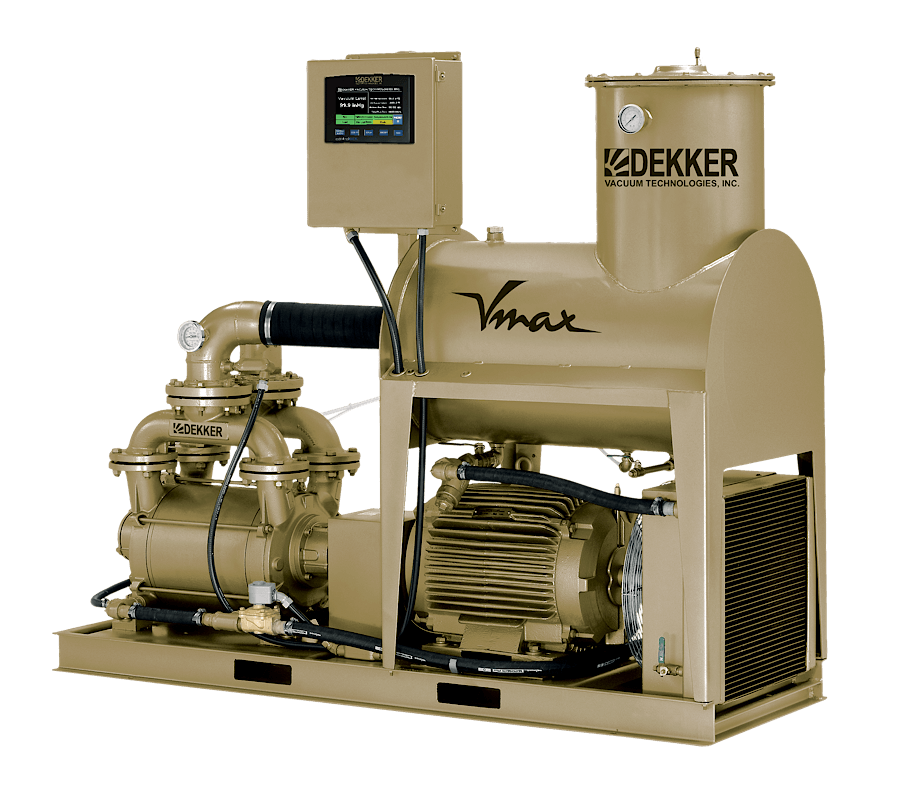 Duravane Rotary Vane
DuraVane brand lubricated rotary vane vacuum systems: single-stage pumps with an integrated oil recirculation system. DuraVane lubricated rotary vane vacuum pumps: single-stage pumps with an integrated oil-recirculation system, used in a variety of industries such as vacuum packing, lifting, chucking, paper converting, electronics, printing, biotech, laboratories and hospitals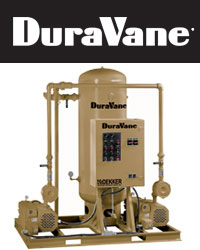 AQUASEAL WATER-SEALED LIQUID RING VACUUM PUMPS
AquaSeal systems are ideal for tough applications where corrosive gases are present. These systems are designed to be environmentally friendly and eliminate pollution. Available in a wide choice of materials and can be set up for fully automatic operation. The AquaSeal system can be configured with either single-stage or two stage liquid ring pumps. This system is low maintenance and can have minimal cooling water requirements.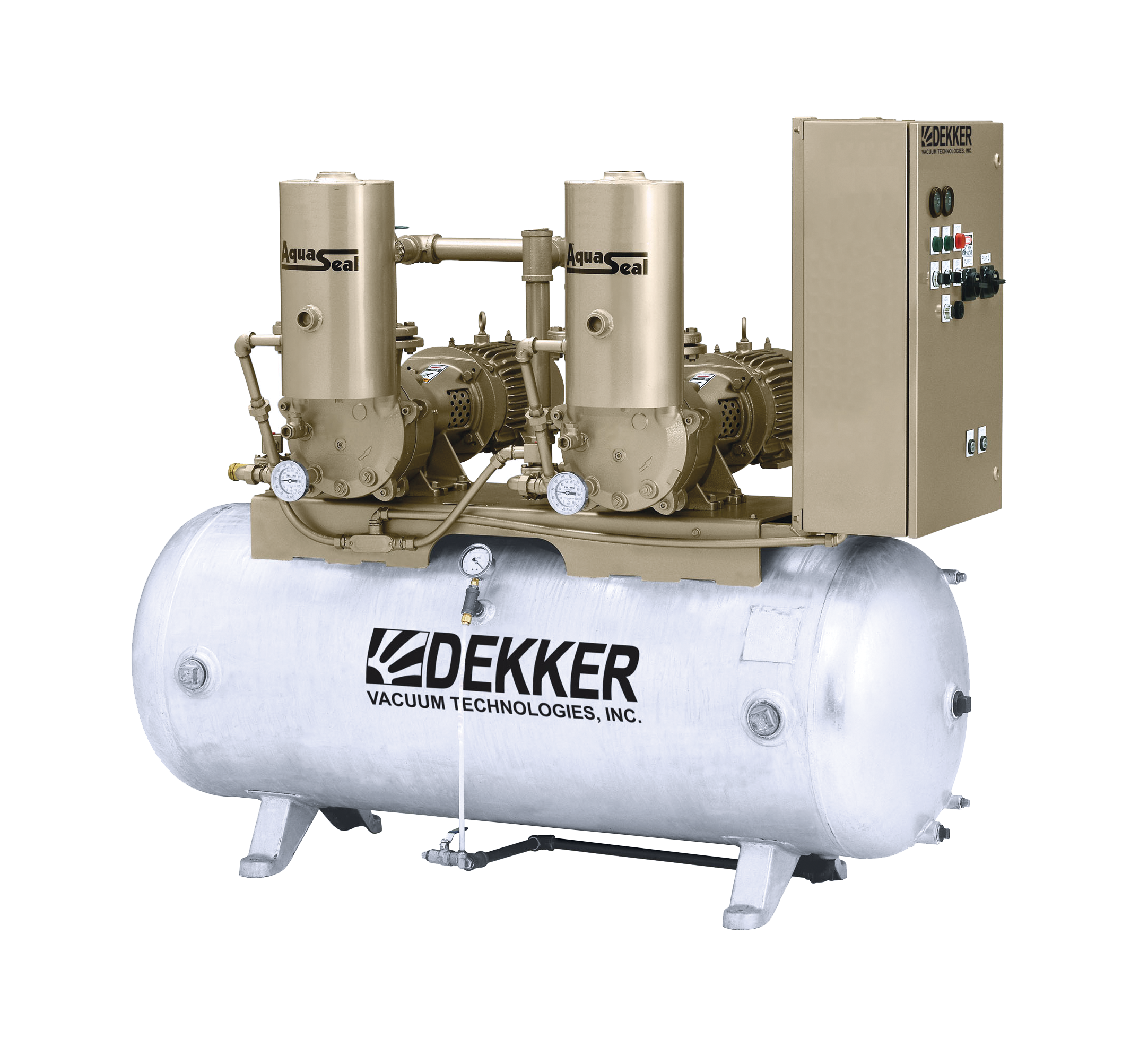 Need help with Parts and Service?
As a carrier of Dekker Solutions, our team here at Atlas Machine and Supply, Inc. can provide you with service and/or parts for any vacuum need. Fill out our form below or give us a call anytime.