Custom Engineered Equipment for Field Machining and Repair
Sometimes, despite the flexibility of our equipment, a project requires a custom mounting fixture, attachment, or even an entirely new machine design. The Atlas Field Services Division can offer a turn-key experience, no matter the situation, with the support of our engineering team and the backing of our in-house machine shop operations. If you need a custom solution or have a unique project, submit a request to our on-site engineering team or give us a call at 1-855-4UpTime (855-487-8463) to quickly tap into our knowledge and recommended solutions.
Ball Mill Tire Polishing
When a customer contacted us about major wear they had on a 10ft diameter bearing surface, we knew it was something that would be right up our alley. It was immediately apparent that a lot of material had to be removed, and the kicker was that it couldn't be done with a rigid machine. Options were weighed, and Atlas got to work designing and building a custom polishing machine unlike anything we had used before. A few weeks later, the customer was running their ball mill with a resurfaced tire bearing, hopeful it would last another 30 years.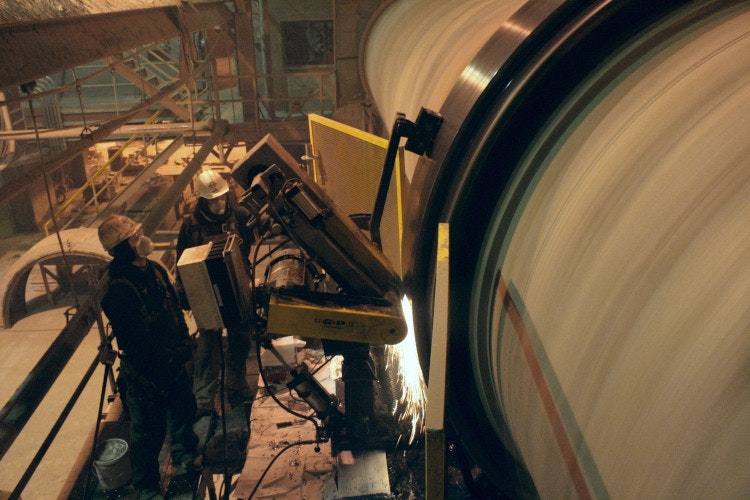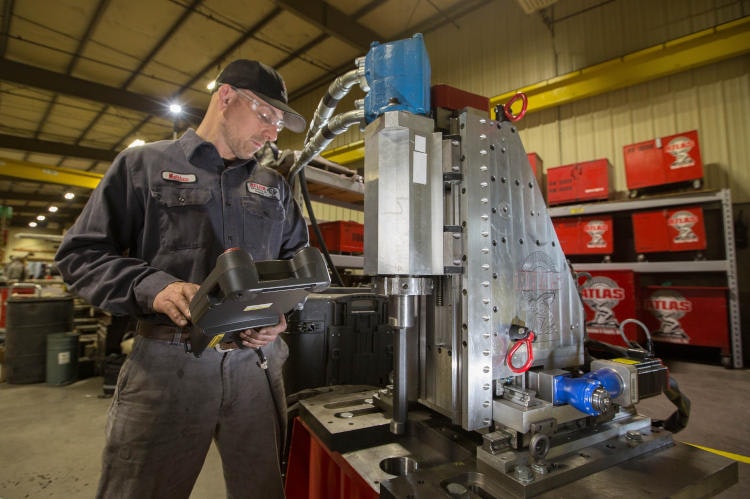 Portable CNC Drill/Mill
Custom designed and developed with turbine housing stud removal in mind, Atlas' portable programmable hydraulic drill has served more purposes in our field operations than expected. This drill is capable of thread interpolation, among its many other functions.
Mini Milling Machines
As a part of a century-old hydroelectric plant rebuild/update project, Atlas was charged with milling vertical mounting slots inside of a generator housing. While this may not sound incredibly challenging, the space and mounting constraints coupled with the dimensional accuracy requirements made it quite unique. Within a couple of weeks Atlas designed and built two custom "mini mills" to tackle the job. They were successfully used in combination with laser tracker metrology to mill 48 vertical mounting slots, equally spaced around the inner circumference of each of 7 generator housings.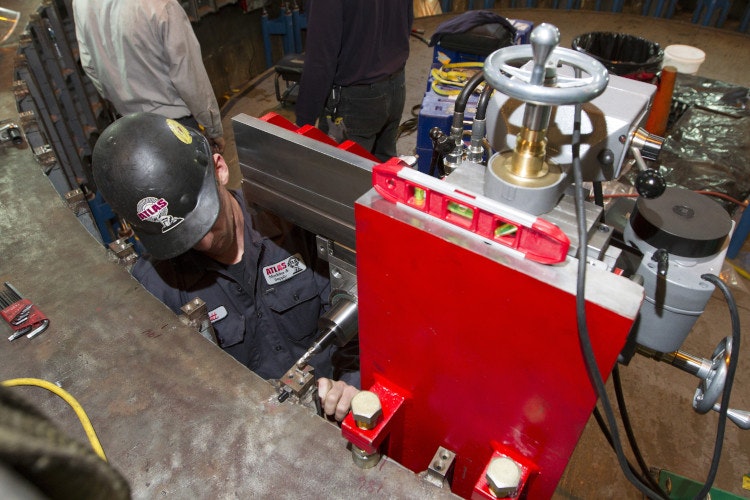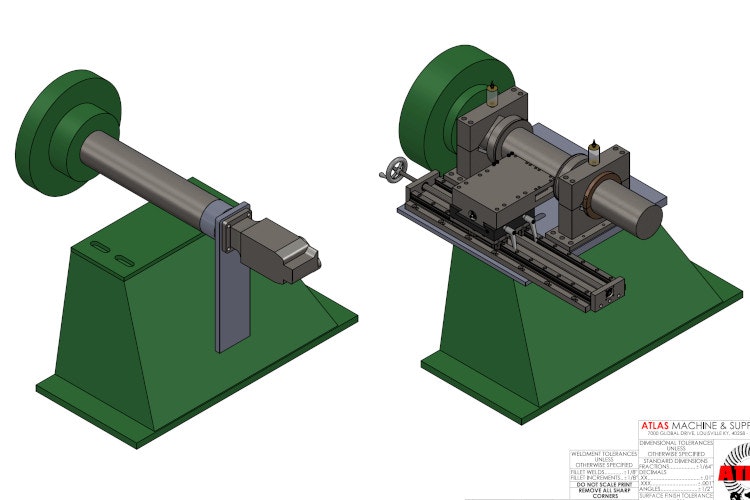 Fan Journal Lathe
When an industrial fan OEM contacted Atlas with a proposal to assist in retrofitting a massive fan with new bearings, we couldn't turn them down. However, the project did require turning the bearing journals down to accommodate the new bearing design. In order to save the customer on downtime and teardown cost, we were to turn the fan shaft in place. Atlas engineering designed temporary shaft support bearings, a coupler and a mount for a hydraulic drive motor, and a mill cross-slide modification to utilize a single-point tool. Atlas successfully removed the old bearings, turned the bearing journals to spec, and installed the new bearings and housings without the need to remove the fan or shaft from its housing.
Have a custom on-site need?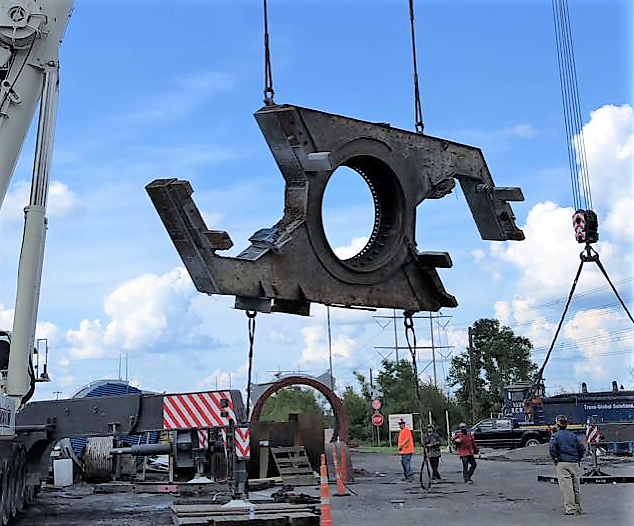 A sudden major breakdown at a U.S. steel mill reduced its production by 50%--potentially costing the mill hundreds of thousands of dollars in lost..