a detailed description of Quality Assurance
Quality Manual Overview
Dedicated to prompt delivery of quality products through empowered, skilled craftsman and a firm commitment to continuous improvement.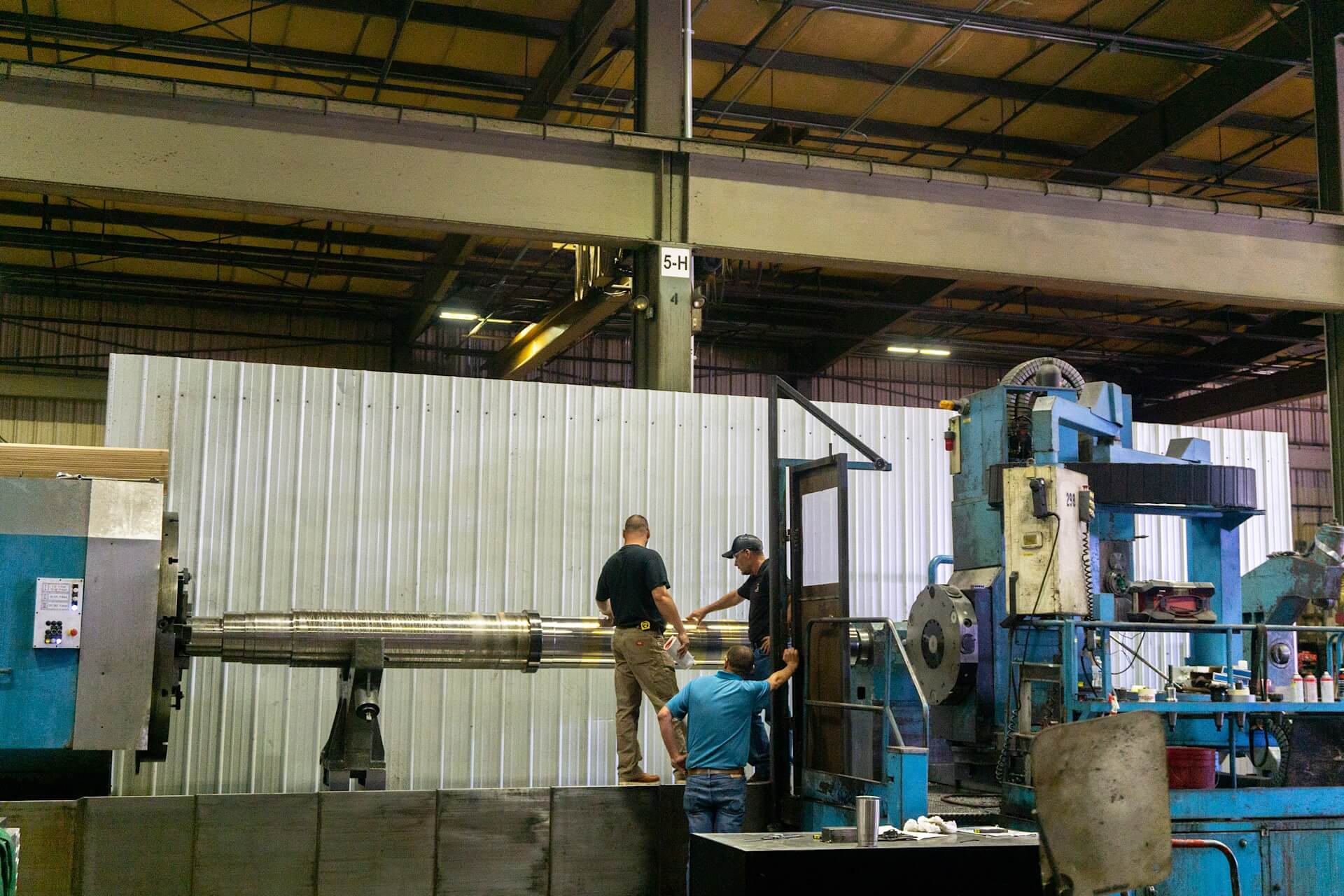 Quality Value
ATLAS Machine & Supply ensures quality with every project. No job is complete without undergoing a rigorous internal quality assurance process instilled by our company's quality assurance program. A copy of our standards manual is available to view upon request. Highlights include:
• Custom inspection programs can be developed at the customer's request. Such requests must be made prior to starting the job and include detailed instruction on what inspections are to be performed.
Project Inspections
• All work must pass a detailed inspection report performed by a supervisor.
• In-process inspection is performed after each manufacturing process.
• For equipment repair work, the final inspection includes all dimensions affected by the work performed by Atlas. For new parts made, the final inspection includes all machined features and drawing dimensions. For orders of multiple parts, a sample of at least 10% is inspected.
Equipment Calibration
• Equipment standards are certified twice yearly. Certification documents are available for customer review upon request.
• All micrometers are set to standards quarterly. These records are maintained and kept on file.
• Micrometers are checked to a standard each time they are used.
• Quality checks such as vibration analysis and leveling are performed annually on each machine, or as symptoms are observed.
MACHINING
All machined surfaces are free of nicks, scratches, and will have a 125 micro-inch Ra finish or better. All sharp edges are broken and de-burred.
WELDING
All welds are free of slag, inclusions, and porosity. Weld beads are uniform and consistent. All repaired components are in accordance with Atlas AWP weld procedures engineered explicitly to the base material to be welded.
GRINDING
All ground surfaces are to have a 32 Ra finish or better, unless otherwise specified. All ground surfaces are free of traverse lines and chatter marks. All sharp edges are broken and deburred.
DISASSEMBLY/REASSEMBLY
All components are dimensionally checked for proper fits prior to assembly. When installing bearings and seals, all manufacturer-recommended standard practices are observed. This includes recommended bearing fits. Service-removable thread locking compound is used on all fasteners as a standard practice. Other types of thread locking compounds may be used depending on customer requests and the application.
THERMAL SPRAY
All thermal spray coatings are uniform and consistent. Coating roughness is in accordance with material and process specifications. Coatings are free of coarse grains indicative of improper application.